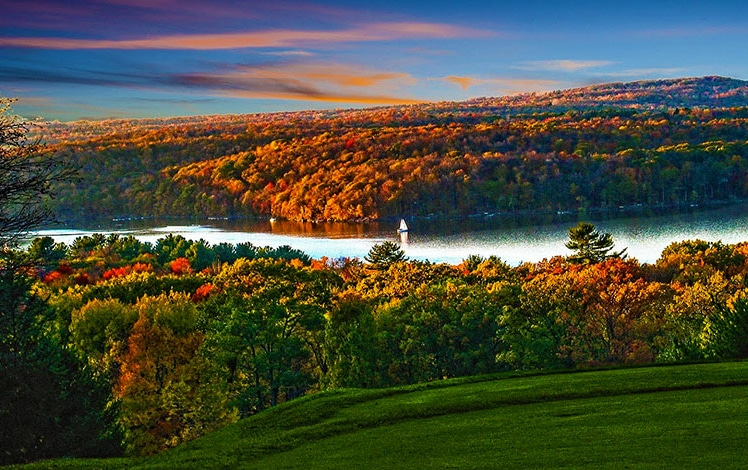 Paupack Hills Golf Course is a Tom Fazio championship course designed in 1966. The signature 6th and 16th holes each have a spectacular view of Lake Wallenpaupack. Great play on verdant fairways, impeccable greens, rolling berms, and water hazards. Over 70 acres of golf-side lakes, waterways, and wooded areas provide exceptional views from virtually every hole.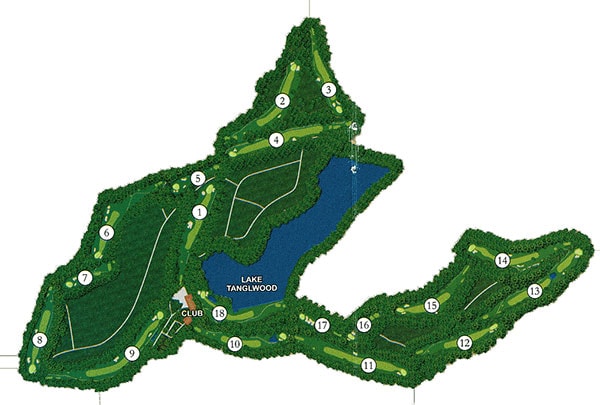 Paupack Hills Golf Club is a private club for members, their guests, and Tanglewood Community residents and their guests, and guests who stay at Paupack lodging facilities throughout the area.
"Great course all around, tee boxes, fairways, and greens were in beautiful shape."
The club offers a cocktail lounge overlooking the 18th green, a clubhouse restaurant, and banquet facilities. Their Mini On the Green Bar & Grille offers burgers, wings, cheesesteaks, and sandwiches. They've got a kids' menu, salads, and tenders. Full bar and outdoor dining, too.
Take a lakeside 10 mile trip to their sister restaurant The Boat House for lunch or dinner.
"What a beautiful setting to enjoy a delicious meal! The restaurant overlooks the 18th hole of the golf course and a picturesque lake surrounded by trees. The server was very friendly and attentive. The French onion soup is one of the best I've ever had. I had a burger cooked just the way I asked and it was amazing. The other people with me also really enjoyed their meals, consisting of a steak sandwich and chicken over risotto. I can't wait to go back!"