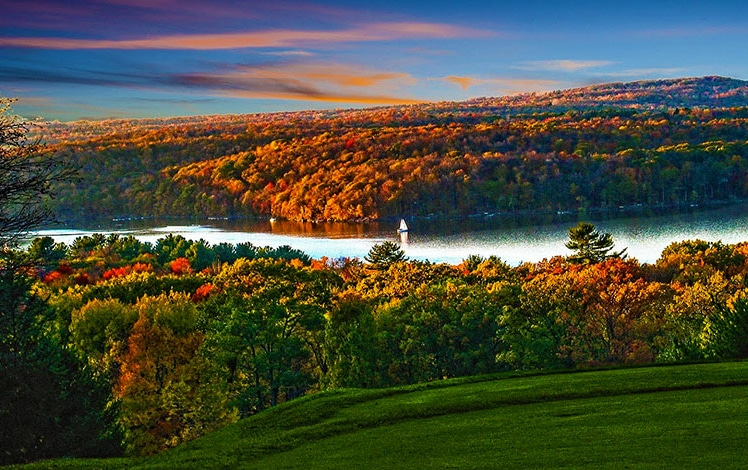 Paupack Hills Golf Course is a Tom Fazio championship course designed in 1966. The signature 6th and 16th holes each have an spectacular view of Lake Wallenpaupack. Great play on verdant fairways, impeccable greens, rolling berms, and water hazards. Over 70 acres of golf-side lakes, waterways, and wooded areas provide exceptional views from virtually every hole.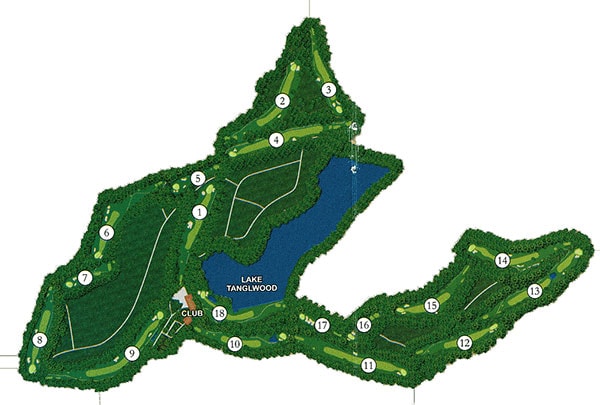 Paupack Hills Golf Club is a private club for members, their guests, and Tanglewood Community residents and their guests, and guests who stay at Paupack lodging facilities throughout the area.
The club offers a cocktail lounge overlooking the 18th green, a clubhouse restaurant, and banquet facilities.
Good food and a really nice atmosphere at On the Green Bar & Grille.