The Poe and Raven Gallery is located in the heart of the tiny bucolic town of Canadensis.
This unusual Victorian-inspired gallery features the work of artist June Ponte, winner of the Saturday Visiter Edgar Allan Poe Award, presented by the Poe Museum in Baltimore, MD. The gallery features visual arts inspired by Poe.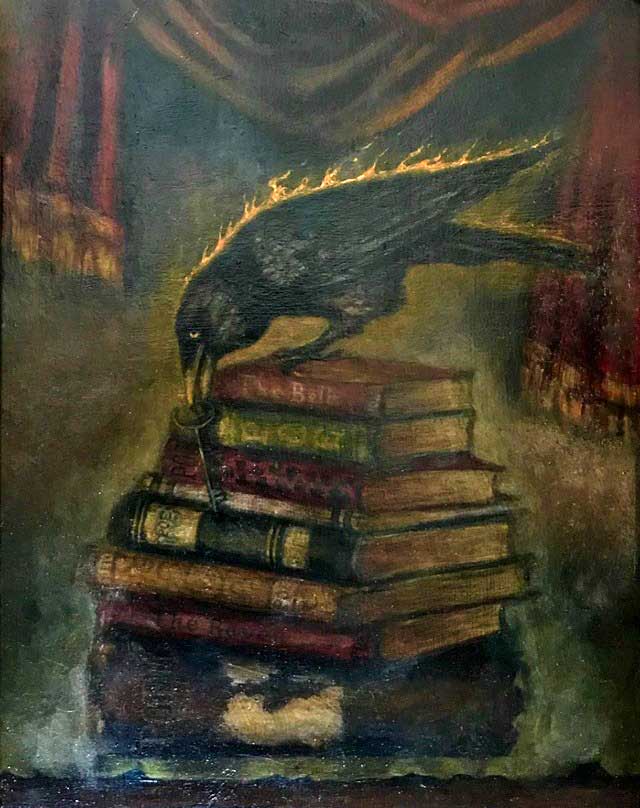 Her paintings of Poe, Victorian-era poets, authors, artists, and others, and works of magical realism with a mystical twist, seem quite at home exhibited in an 1800s-themed gallery setting. June also creates unusual painted stained glass lamps and windows. The artist's candle holders and painted stained glass windows are one-of-a-kind pieces, made from found objects, vintage findings, and antique glass salvaged from old windows. Much of June's jewelry is also made with vintage findings.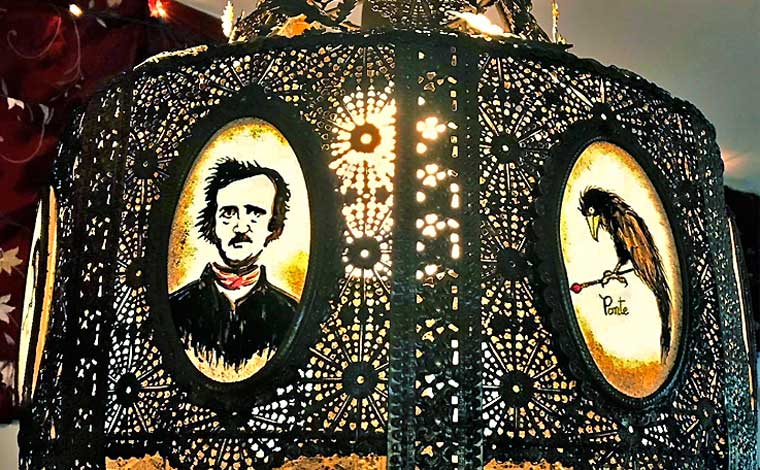 Open Thursday through Sunday, 11 am – 5 pm.