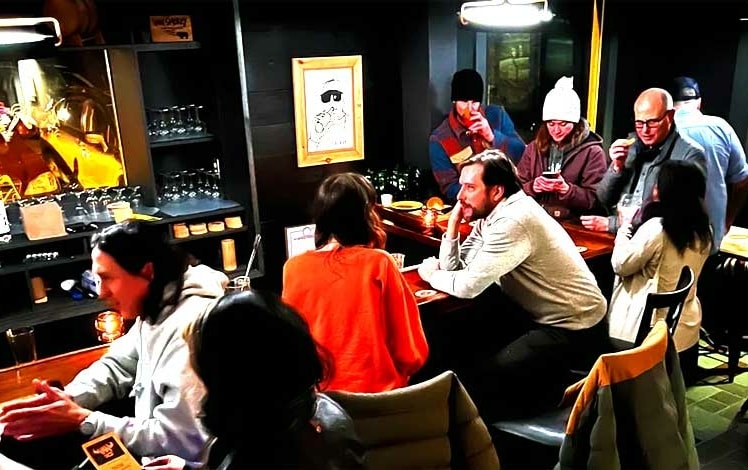 Van Smokey Restaurant & Bar
Van Smokey Restaurant & Bar is an offshoot of their very popular meat and sauces shop. They carry grass-fed, grass-finished prime beef, heritage breed pork, pasture raised lamb, elk and venison, rabbit, fresh burgers, sausages, and local trout, as well as our famous jerky, sauces, mixers, and spices—for those who like heat with their meat!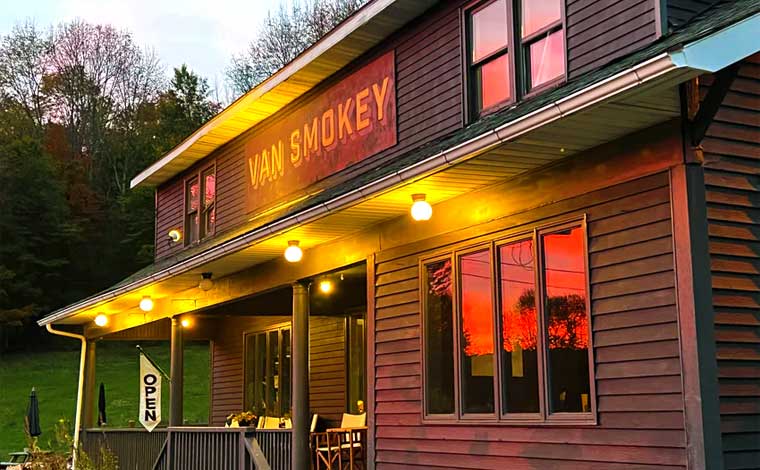 Van Smokey is a casual dining experience that offers made-to-order burgers & guisado-style tacos featuring top-quality meats from their shop, as well as delicious sides and specialty cocktails. Vegetarian? No problem! They have plenty of meatless options too.
They serve nachos, chips & guac, chili, meat tacos, veggie tacos, pastrami, burgers, and hot dogs.
Whether you saddle up to the bar or enjoy eating outside, there's something for everyone at Van Smokey. With good food, good music, good friends, and good vibes, you're in for a great time.
Van Smokey Meat Shop & Market is in the same building, so you can shop!
"My brother gave me a jar of their Thermonuclear Smoked Pickles. Wow! Never had pickles like that before. Great flavor with some good heat too. When we found out that they were up in Livingston Manor it was time for a road trip. Great little bar, restaurant, deli. We had some grass fed burgers and tacos out on their porch. And scored a couple jars of there delicious pickles too. Check them out. Nice vibe and the staff is great."