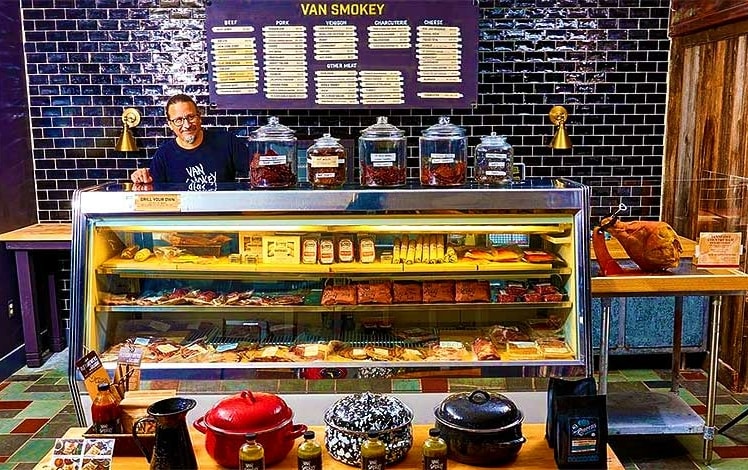 Van Smokey Meat Shop & Market
At the heart of every Van Smokey product is smoke and the unmistakable flavor it adds. At Van Smokey headquarters they explore new ways to use smoke in their products. From Bloody Hot Bloody Mary mix using smoked tomatoes and peppers to Mellow Go Maniac, smoked lemon syrup you can taste the time and effort put into all our products. Kicking everything up a tick or two and always keeping things interesting, they constantly look to bring you new creations to keep up the smokey conversation.
We are a small batch smokehouse and meat shop located in Livingston Manor, NY. We make world-class beef jerky, hot sauces, cocktail mixers and many other delicious things.
They carry grass-fed, grass-finished prime beef, heritage breed pork, pasture raised lamb, elk and venison, rabbit, fresh burgers, sausages, and local trout, as well as our famous jerky, sauces, mixers, and spices—for those who like heat with their meat!
Get your order to go, or try the Van Smokey Restaurant & Bar.
Call now for the best charcuterie boards in the Catskills, featuring their own smoked meats and delicious local cheeses.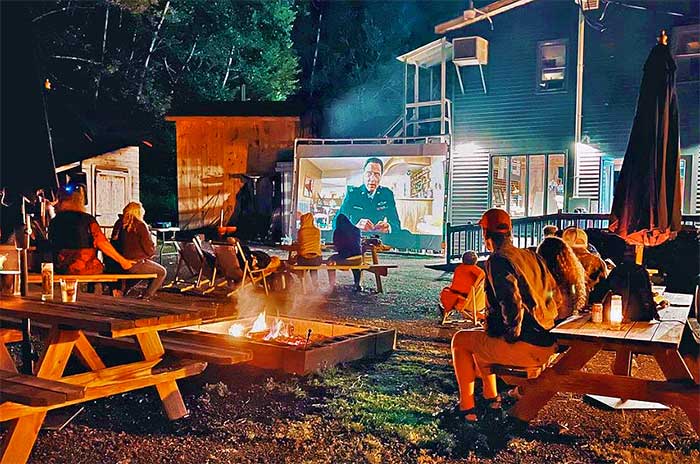 "What an amazing surprise! Popped in here after a weekend of camping and grabbed some delicious meats. They even set up a grill for us to grill our purchase in their beautiful back patio. Highly recommended and the owner Jeff is super friendly!"