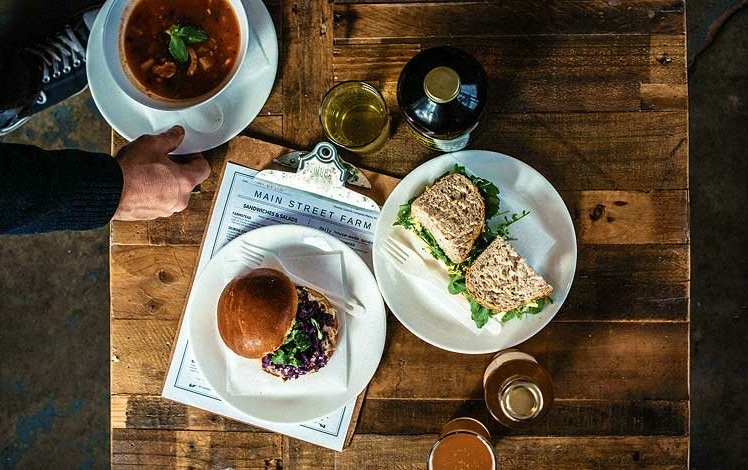 Main Street Farm Market + Cafe
Main Street Farm Market + Cafe prepares breakfast and lunch using fresh market ingredients. They serve creative sandwiches, salads, scratch made soups, and wholesome sides. They offer raw, vegetarian, and vegan options. Catskill craft ciders, beer, wine, and espresso drinks.
Whether you're vacationing in the Catskills or just driving through on your way to another region, make sure to stop at Main Street Farm in Livingston Manor for a gourmet sandwich made from locally sourced farm-fresh ingredients.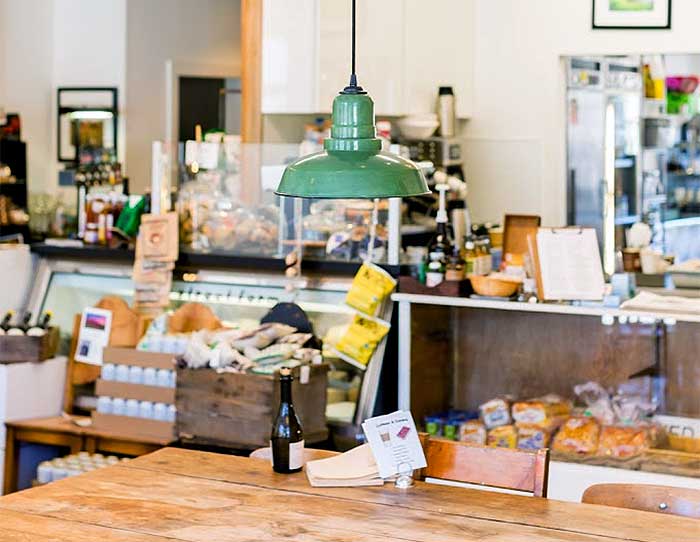 Dine on the river deck overlooking the Willowemoc Creek. The market sells local produce, from Catskill Food Company sausages to wild-caught smoked eel and Neversink greens. The café menu is created from the shop's stock. With artisanal goods, books, gifts, and beer, the general store caters to locals and visitors alike.
"This is a must-stop in Livingston Manor before arriving to your AirBnB or the trailhead. Don't leave without trying the Beaverkill sandwich made from local smoked trout, vegan mayo, sea salt, black pepper, and organic local greens on house-baked ciabatta."– Vogue

"Where this place really shines is its astoundingly huge selection of grocery and other goods, almost all exclusively sourced from locals. Honey, maple syrup, beer, vegetables, meats, pasta, spices, cheese, souvenirs, shirts, and more."