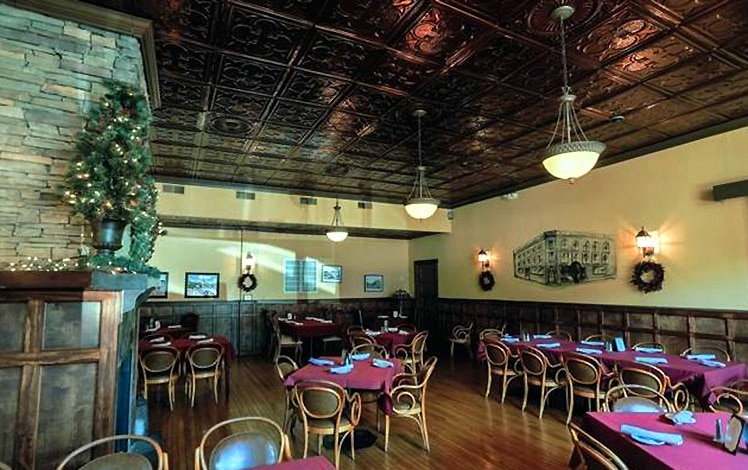 The Ridge's pretty dining room is located in Hawley's 1902 Hotel Belvidere.
It's a family-owned and awfully sweet restaurant in a pretty room that provides authentic Italian cuisine. Great grill specialties; prime steaks and seafood.
Overall, a comfy Italian home-style restaurant with upscale cuisine and a warm atmosphere.
Make a reservation!