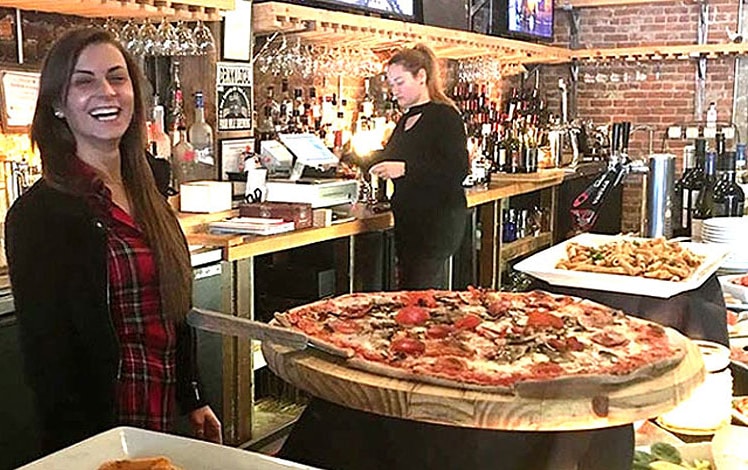 Ravyn & Robyn Food & Wine in Hawley is a relaxed family-owned Italian eatery housed in a 1800s bank, complete with a dine-in vault. The vault also serves as the wine cellar for a cozy wine bar located upstairs. The owners are from Ancona in Italy, a seaside town on the Adriatic Sea south of Marino, and the restaurant has a decidedly Mediterranean flair.
The bar stretches across most of the main floor dining room. Along with the second-floor wine bar and daily specials on a blackboard, Ravyn & Robyn has the feel of a trattoria in Italy. The second-floor wine bar offers live music.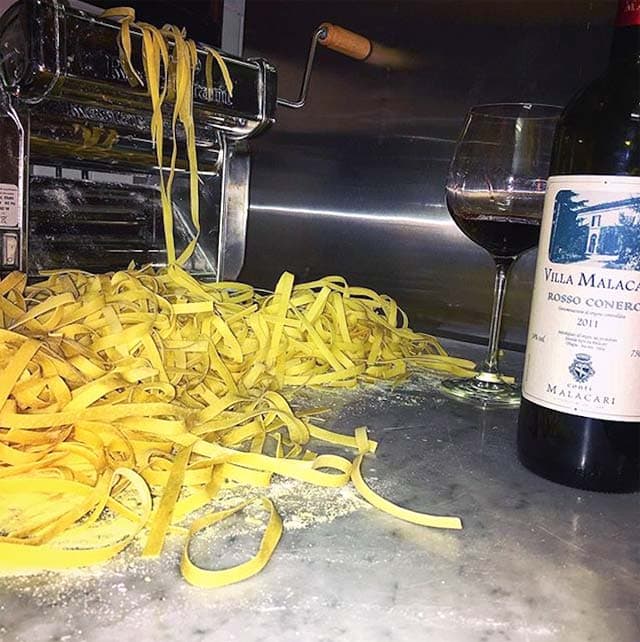 Everything is fresh and made in-house. The menu is composed mainly of assorted plates, pizzas, and pasta. Piatti Assortiti includes bruschetta, a plate of dried meats, cheeses, and olives, and Buffalo di mozzarella. Pasta includes tagliatelle, ravioli, tortelloni with mascarpone, and linguine. There are two lasagnas and a linguine alla carbonara.
Sunday brunch offers pizza, pasta, frittata, eggs any style, french toast, and pancakes. Of course, there is expresso and cappuccino; add a mimosa or bloody mary to start your day.
The wine list is a well-rounded selection of approximately 20 whites and 30 reds. Choose a Barone Fini Pinot Grigio or a Melomi Pinot Noir. Wine is available by the glass.
"Very accommodating as we did not have a reservation on Saturday. The cocktails and food were all delicious. Very well run restaurant. Highly recommended."