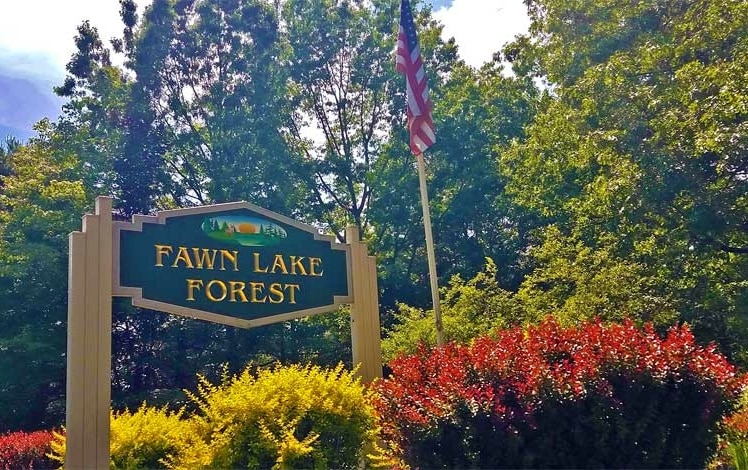 Fawn Lake Forest
Fawn Lake Forest is a Pike County gated community located near Lackawaxen, about ten miles east of Hawley. It features two lakes, a beach, swimming pools, tennis courts, and more.
This private residential community sits on Westcolang and Fawn Lakes and offers plenty of Airbnb-style vacation houses within a 2-hour drive from metro New York, Philadelphia, and New Jersey.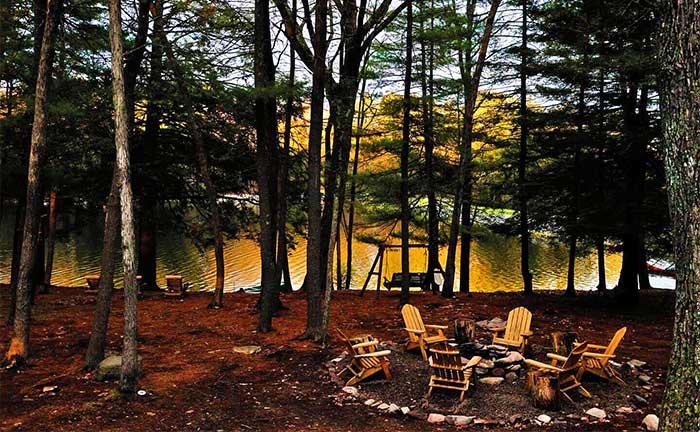 Westcolang Lake is a 250-acre natural glacial lake for all types of boating including powerboats, jets skis, and water skiing.
Fawn Lake is a 150-acre lake for use with sailboats, rowboats, and non-gasoline-powered watercraft.
Both lakes offer excellent fishing including largemouth & smallmouth bass, pickerel, perch, sunfish, and catfish.
The community also features full-size indoor and outdoor pools, a lakefront clubhouse, a fitness center, tennis and basketball courts, a baseball field, a pickleball court (indoor & outdoor), and miniature golf.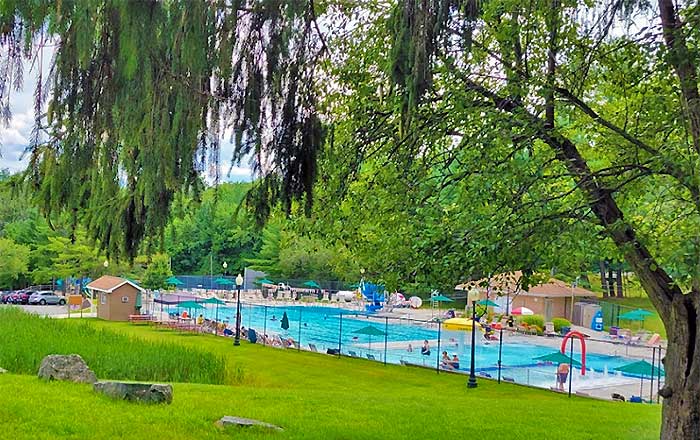 Fawn Bay Center is a clubhouse facility overlooking serene Fawn Lake with a heated indoor pool, gym, locker rooms, showers, banquet facilities, large decks, a picnic area, tennis courts, and a boat launch with a dock.
Cove Oaks Park is the clubhouse that overlooks Westcolang Lake with a brand new outdoor pool complex, a large white sand beach with a picnic grove, a boat launch with docks, paddleball courts, bocci ball courts, shuffleboard, volleyball, basketball courts, a playground, and more. It is also the location of the Beach House Restaurant.
Fawn Lake Forest has a security force plus a volunteer fire department and ambulance located just outside of the community.
Access to public skiing is just minutes away at Ski Big Bear at Masthope Mountain.