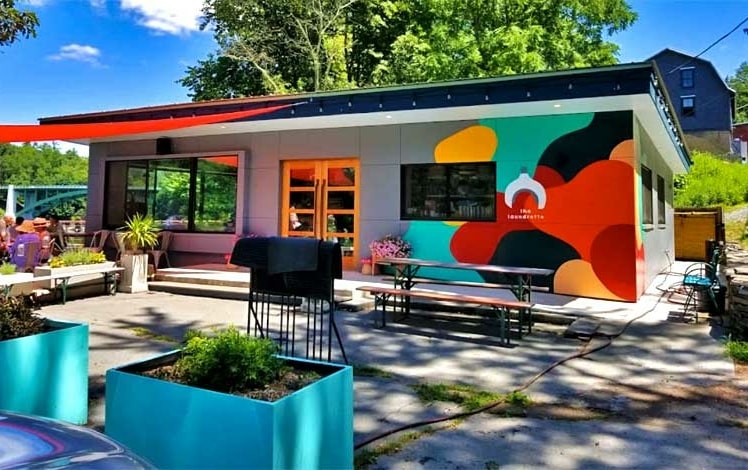 The Laundrette in Narrowsburg is a darling new-style pizza joint right in the center of town. Find them online at The Laundrette.xyz. The xyz domain name extension refers to people from Generations X, Y, and Z.
They serve wood-fired oven pizzas, tacos, hot dogs, salads, sides, and snacks on a lovely seating area that overlooks the Delaware River. Bonus: you can bring your doggy to the outdoor seating area.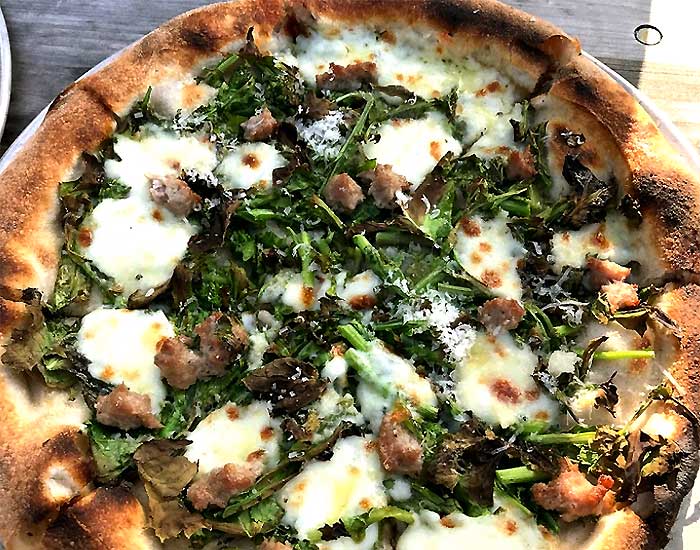 Now, the pizza. Types include a classic Margherita, pepperoni & black love, sausage, mushroom and Taleggio with truffle oil, leek and potato, and Lambajin, a spicy Middle Easter lamb pizza. The pizza is very good. The view of the Delaware River is as fantastic as the pizza.
Executive Producer of the Rachel Ray Show Meredith Weintraub is a self-proclaimed pizza expert (born and raised in Chicago and having lived in NYC for 24 years). And it turns out the best pizza she ever had is actually at The Laundrette in the Catskills. "The Laundrette has wood fired pizza with the most incredible sourdough crust. It is a must visit when in the area. Plus, the owners and people who work there are the best!" she says.
Organic hot dogs are from Applestone Meat Company in nearby Stone Ridge. Soft drinks include Mexican Coke and house made lemonade and ginger ale. Dessert includes ice cream and cake made in-house.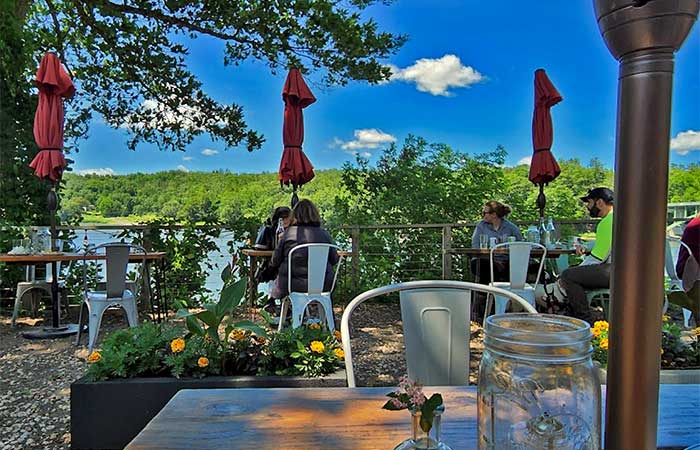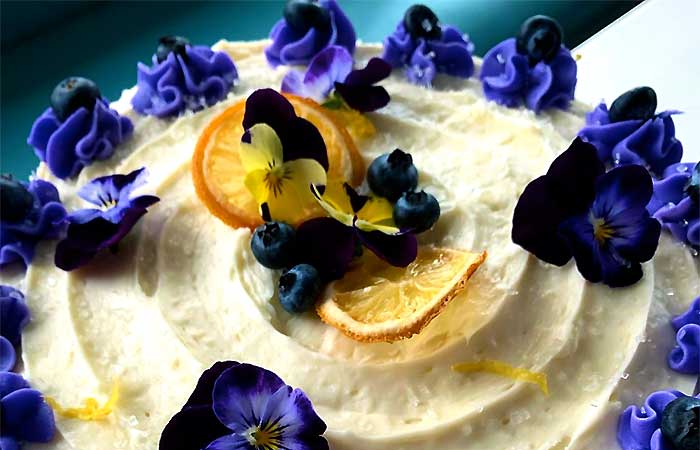 "Wood-fired sourdough pizza and inventive salads – all made with local and organic ingredients when possible. Delicious beers, wines and cocktails. Top flight sound system and a view of the Delaware like no other. Highly recommended."