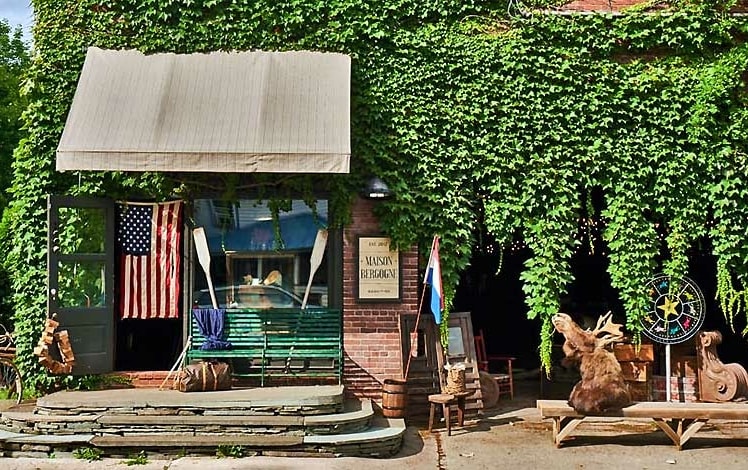 Maison Bergogne
Maison Bergogne is the result of falling in love. A 1920s industrial warehouse by the Delaware River made Juliette Hermant roll up the 26′ overhead wooden door and set the stage. The antique emporium is a backdrop for her interior design office and sourcing services.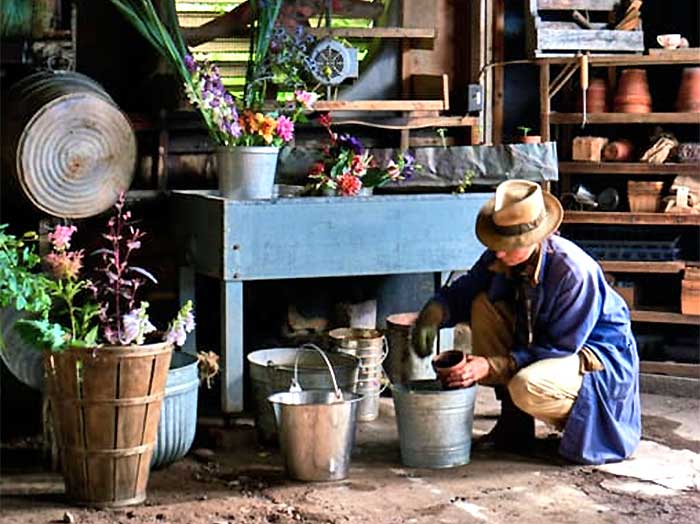 Juliette, whose French sensibility exerts a gentle influence over the business, is active in the burgeoning Main Street revitalization movement that advocates conscious living and food consumerism. It offers an eclectic mix of taxidermy, antique hardware, and salvaged lighting.
In a cavernous old garage, artist Juliette Hermant creates otherworldly vignettes that tell stories: a rolling oak ladder, hand-drawn watercolors, and an etched wine carafe. Nothing feels staged, expected, or too precise. More than 90 percent of the items are local to the region and each piece, from the time-worn furniture to the rusted hardware and taxidermy. The shop never looks or feels the same. Items get rearranged and rediscovered, making it the kind of place to which you want to return again and again.
The press loves Maison Bergogne. It's been covered in Travel + Leisure, Elle Decor, House Beautiful, Food & Wine, and a slew of others. Winter hours are Sat 11-5 and Sun 11-4.