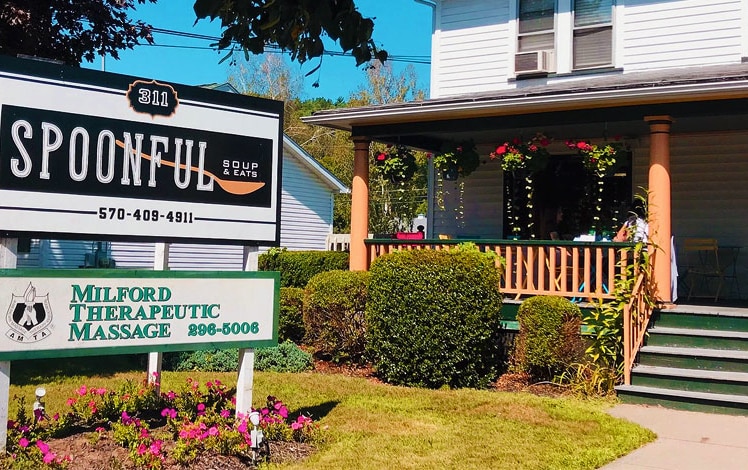 Fantastic grab 'n go soups and sandwiches as well as dinner items from this lovely little Victorian house. Take your items to go, or dine in or out.
Sandwiches, paninis, salads, soups, chili, and stews, and fresh juice along with fabulous hand pies and sweets. Everything is expertly prepared and unbelievably good.
Be sure to try the Hungarian Mushroom soup and the homemade biscuits. Yes – homemade country biscuits.