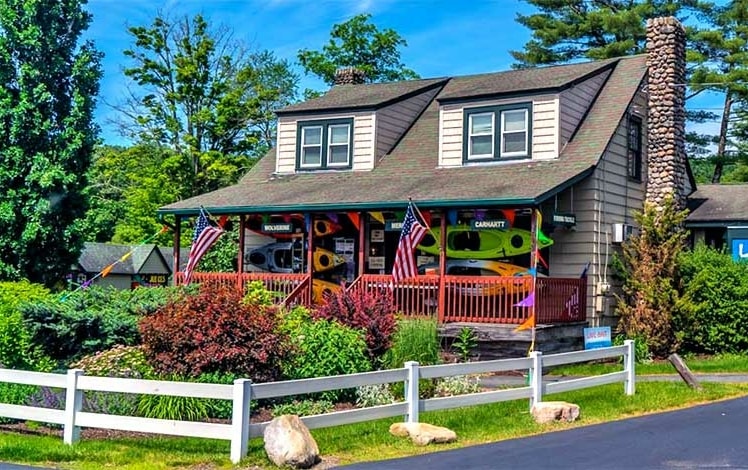 Pike County Outfitters is a sporting goods store located in Apple Valley Village. They specialize in products to help the outdoor enthusiast enjoy all seasons of the Pocono Mountains and Delaware Highlands. With local knowledge of the area, they are pleased to help you with your outdoor plans, whether it's fishing, hunting, boating, kayaking, hiking, or relaxing.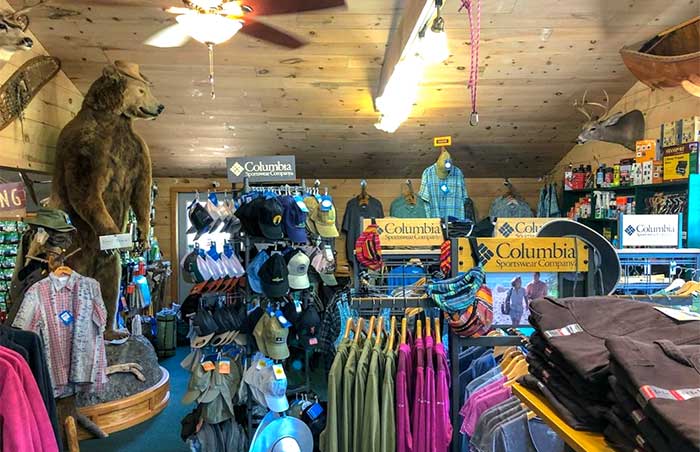 They've got fishing licenses, sportswear, live bait and lures, books, hats, tee shirts, fishing poles, kayaks, canoes, tons of footwear, and more, more, more!
They also run fishing charters as guided jet boat fishing trips to catch ocean run springtime Shad, summertime Smallmouth Bass, autumn Walleye, nighttime Catfish, Striped Bass, and more.