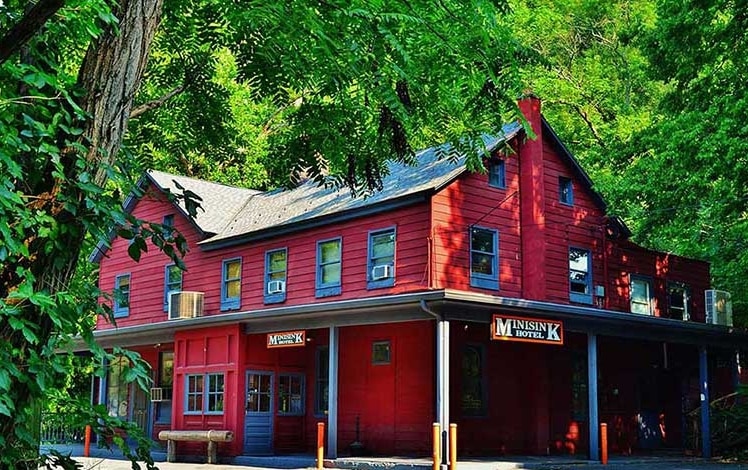 Minisink Hotel
As of late June 2021 they're closing the kitchen at 5 during the week. Please call before you go by. This should be resolved fairly soon.
This quintessential rural tavern in a gorgeous building on winding River Road serves a menu of cheesesteaks, chicken wings, burgers, sandwiches, and platters.
The Minisink has a storied history: originally erected in the 1740s, it has served as a stagecoach stop, a general store, and a hotel. The Minisink has persevered for over 250 years, and now it's a place to pop in for a quick burger and a beer.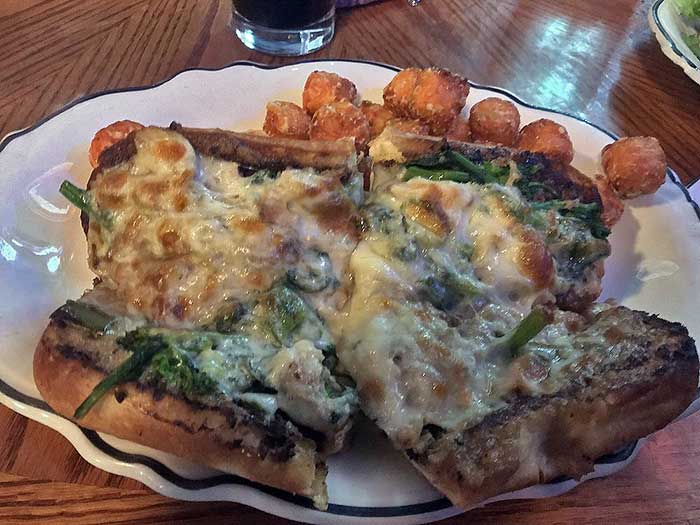 Perfect county joint, totally Instagrammable – but don't expect anybody there to give a hoot what you city folk do. Instagram away, or jump into the river and drown, for all they care.

Slump's Bridge is the name of the covered footbridge that spans Marshalls Creek behind the hotel. You're only one mile from the banks of the wild and mighty Delaware River. Freedom! Jukebox and pool table, the beer is cold and the people are friendly. Go, relax, and enjoy.
The restaurant menu is served until about 2 hours before the bar closes. Call to check!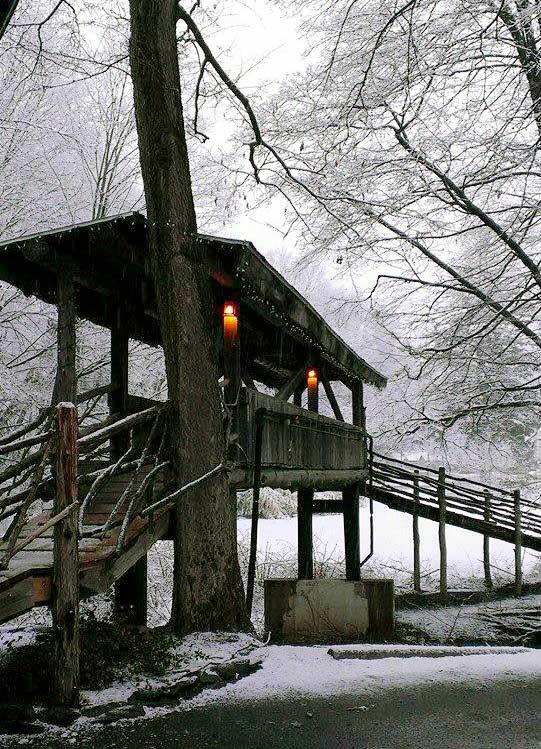 *Note – along with locals and tourists, you can expect to down a pint with bikers, the motorcycle kind, especially on biker weekends, and whenever motorcycle clubs get together and hit the area.