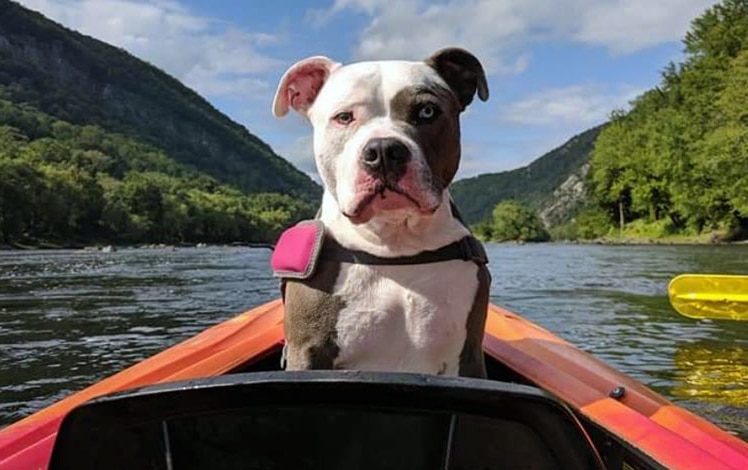 Chamberlain Canoes
Chamberlain Canoes has been running guided and self-guided canoe, raft, kayak, and tube Delaware River trips for over 30 years. Choose the type and length of trip best suited to you – a leisurely tube ride from Kittatinny Point in the Delaware Water Gap to Portland, or a three-day overnight wilderness adventure from Port Jervis to the Gap.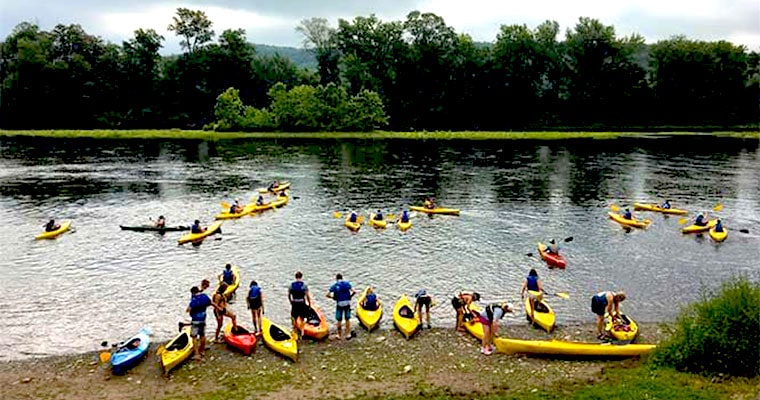 Raft right through the scenic Delaware Water Gap National Recreation Area, on a day trip or an overnight camping trip. Camp on an island in the river! Trips range in length from 4 miles to 49 miles, from 1 to 16 hours, and overnight trips are between 1 and 4 days.
Chamberlain Canoes rents canoes, rafts, kayaks, and tubes. All rentals include free parking, transportation, life jackets, paddles, maps, and safety orientation.
Bring a picnic, a pair of old sneakers, your swim gear, suntan lotion and leave your cares and daily living behind when you start paddling down the river.
A perk is that you can bring your dog. You will be in the Delaware Water Gap National Recreation Area, so your dog must be a leash, no longer than 6 feet in length. Before a group with pets is transported up or down the river, you need to check with any other passengers in transport for allergies. This usually isn't a problem, but you must check first. Don't risk being turned away.
You'll find a copy of the Delaware Water Gap River guide on their site.