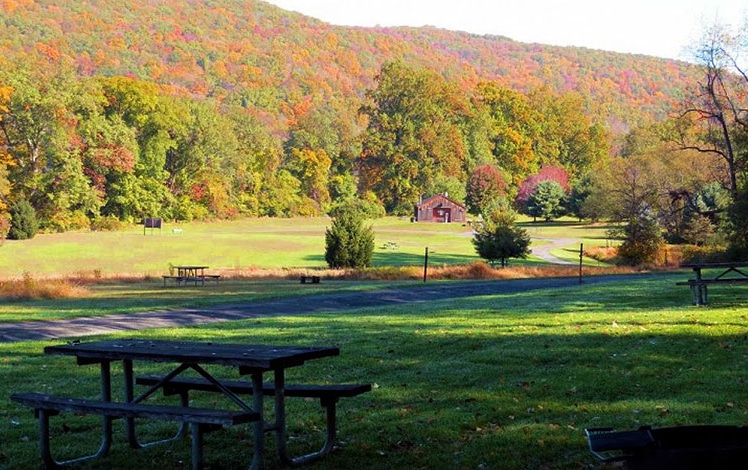 Worthington State Forest is located within the Delaware Water Gap National Recreation Area. It's just above the Water Gap in Warren County, New Jersey. It covers an area of 6,660 acres and stretches for more than 7 miles along the Kittatinny Ridge near Columbia.
Worthington State Forest offers camping, hiking, a public free-to-use boat launch, and stunning views of the Delaware River and Delaware Water Gap. Pets are allowed on the trails, but not on the campsites.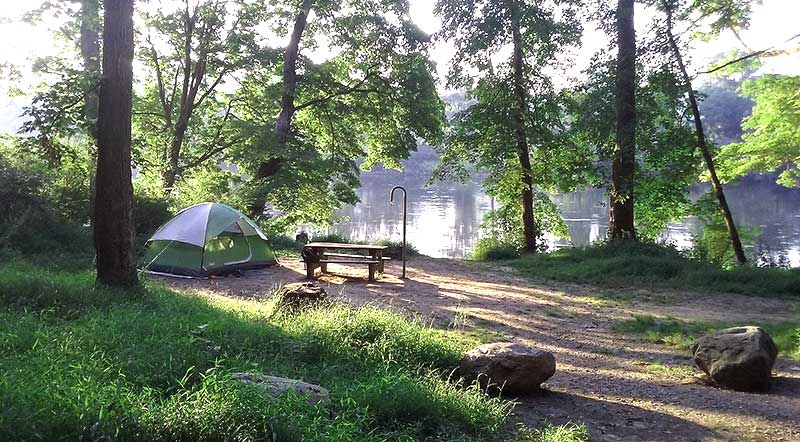 CAMPING
Campsites: 69 tent and trailer sites with picnic tables and fire rings. Open April 1 through December 31. Campsites 1-77 have modern toilets and showers. There is a small fee per night.
Group campsites: Three group sites; capacity: 35 each. Picnic tables, fire rings, modern toilets. Open April 1 through December 31.
TRAILS
There are over 26 miles of trails within the park, including 5 miles of canoe trails on the Delaware River, and over 7 miles on the Appalachian Trail. All trails in the park are hiking only. A demanding climb to the top of Mt. Tammany at 1527 ft. above sea level rewards the park visitor with a panoramic view of the Delaware Water Gap. A new interpretive trail, the Rockcores Trail, has been developed and offers some natural and historic information to the park visitor.