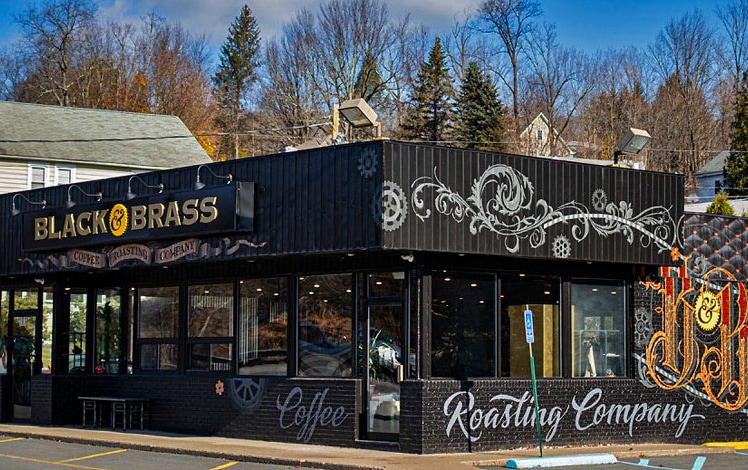 Black & Brass at the Falls
Black & Brass at the Falls is an espresso bar and roastery. Each location of Black & Brass roasts its own beans for serving. The coffee is always roasted onsite.
The spectacular waterfall behind the shop is essentially the backyard of the business.
Black & Brass Falls abuts the point where Carley Brook joins the Lackawaxen River, forming a picturesque waterfall that weaves around the freestanding coffeehouse.
Founder Travis Riviera said an effort was made to incorporate some of that visual energy into the sleek and lively industrial interior design of the new shop, which represents a distinct departure from the brick-filled original Main Street roastery cafe.
While you're there, pop over to the really good bakery, Be Kind Bake House. it's less than a mile up the road.