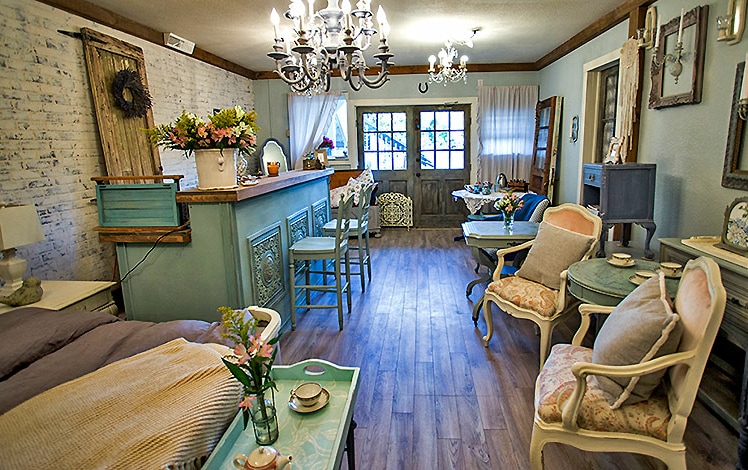 Behind the French Doors is a shop with beautiful antiques displayed beautifully. It's located in the Old Lumberyard Antiques building. Refurbished and re-loved furniture. Home services available. "Home is not a place, it's a feeling."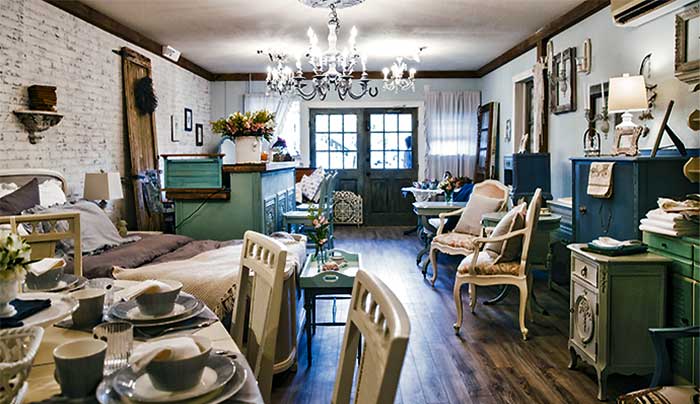 "People do not buy goods and services, they buy relations, stories, and magic, and this is the mantra that goes into every one of my antique pieces that are redone in a new and modern way."
They've also got an array of high-end home goods, including organic small-batch jams, organic soaps, chandeliers, pendants, sconces, and lamps.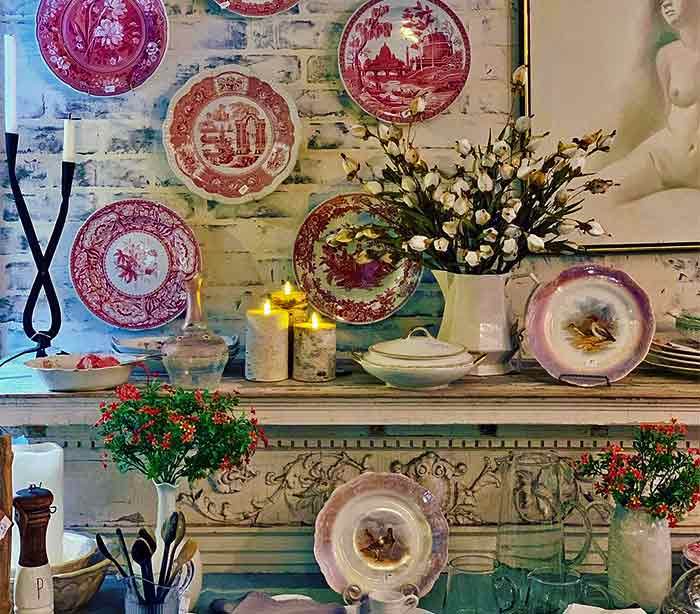 Behind the French Doors also offers home improvement and remodeling services. They offer custom cabinetry and countertops, built-ins, and more!
Beyond refurbishing antique furniture, they also provide repainting and treating window frames, moldings, built-in closets, shelving units, and more.
"Katarzyna is an amazing talent and Milford PA should feel lucky she chose to open her business there. Her knowledge of the French Country style is astounding. Her vision of what furniture can be is so progressive and outside the box that I have never seen anything like it. All of her pieces show her hard work and heartfelt attention to detail, and each one was born of her imagination and feeling. They are all different in so many perfect ways."