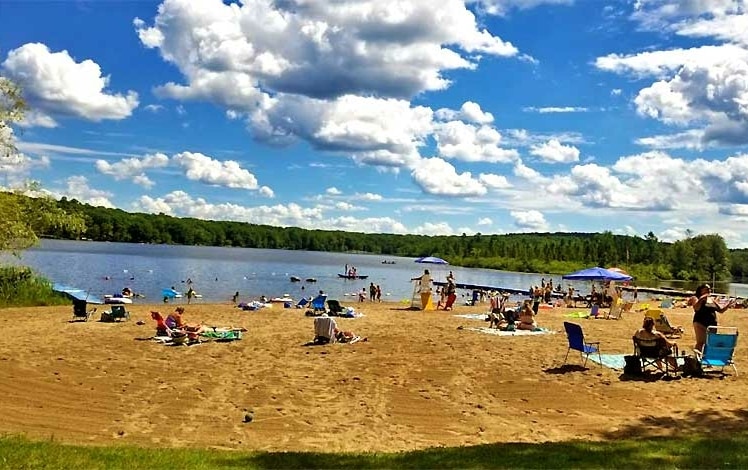 Gold Key Lake Estates
Gold Key Lake Estates is a private, security-patrolled, and gated community 10 miles outside of the charming town of Milford. It's located off Route 739 and Log Tavern Road, 2 1/2 hours from New York City or Philadelphia. Lots of Airbnb rentals are available.
There are three beautiful lakes: Gold Key Lake, Fawn Lake, and Autumn Lake. All three lakes are stocked yearly with bass and walleye.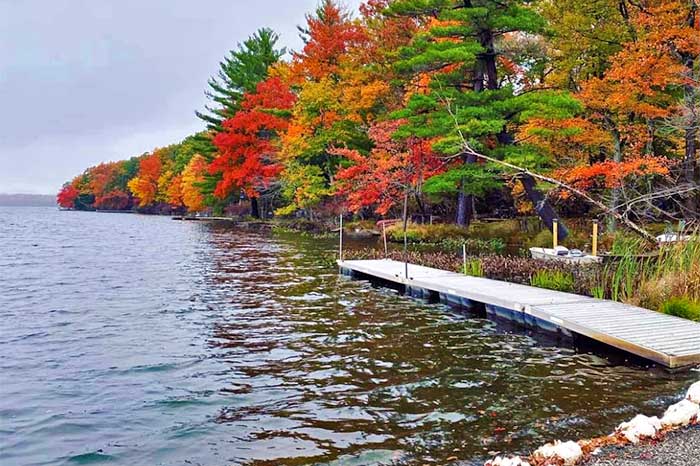 Amenities include a beach, rec room, an adult lounge, a restaurant, picnic grounds with barbeques, a children's playground, the Pavilion at South Beach, Ye Olde Firehouse meeting hall and rental space, and a large lakeside deck for dining and gathering to enjoy entertainment events.
Gold Key Lake has a roped-off swim area and a roped-off children's swim area which is supervised by 2 to 4 certified lifeguards. There is a floating trampoline, a floating slide, and a floating swim platform. The lake swimming area is open from Memorial Weekend through Labor Day Weekend.
The community has rowboats, canoes, sailboats, kayaks, and paddle boats available for use. All necessary equipment including oars, paddles, and life jackets are available and are given out by the boat tenders.
There are tennis courts, a softball field, basketball courts, boating, bicycle riding, hiking, swimming at Gold Key Lake, and fishing in any of the lakes.
There are thousands of square miles of forests and parks land within minutes of Gold Key. Hiking, biking, snowmobiling, camping, 4×4 off-road trails, picnic areas with waterfalls in sight, cross-country and downhill skiing, whitewater rafting, and championship-level golf courses are all there.