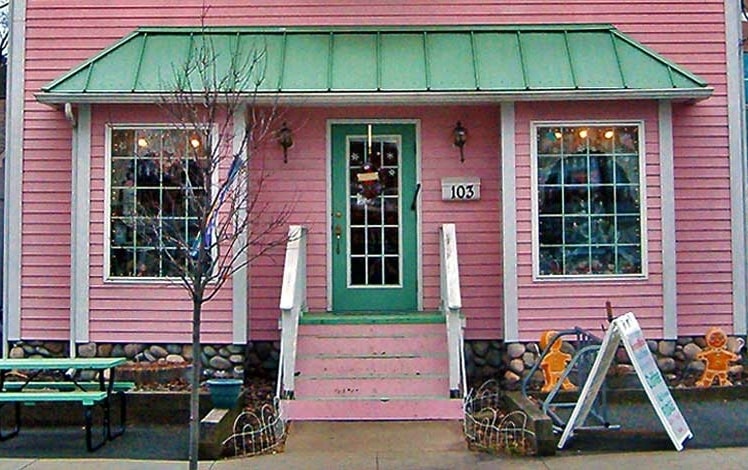 Irene's Kitchen is located in a pink building with a green door on Ann Street in downtown Milford.
They sell all kinds of old-fashioned candies that are made on the premises, as well as specialty chocolates and treats during the holidays. They also sell ice cream, shakes, malts, and sodas. Take a seat in their cozy sitting room to enjoy your goodies.
They've got ice cream, coffee, homemade fudge, chocolate, butter crunch, old-time candies, egg creams, shakes, and sodas.
They carry cake and candy-making supplies and cookie cutters, too. They also do custom orders.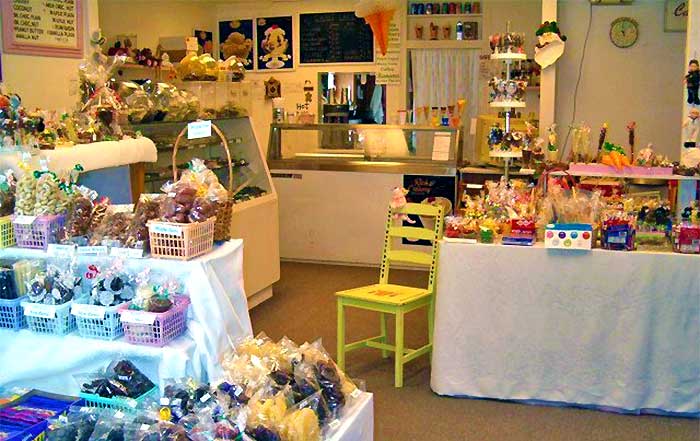 You're just 2 minutes from the lovely Hotel Fauchere on Broad Street.
"Great chocolate shop. Their homemade chocolates are as as good as any that I have ever had. Reasonably priced, especially for the quality. We sometimes make a trip to Milford just to stock up on chocolates."