Upward Brewing Company has won several New York State awards in its Craft Beer Competition. Try the Base Camp Lager Bier and the Opiate Sun XXIPA.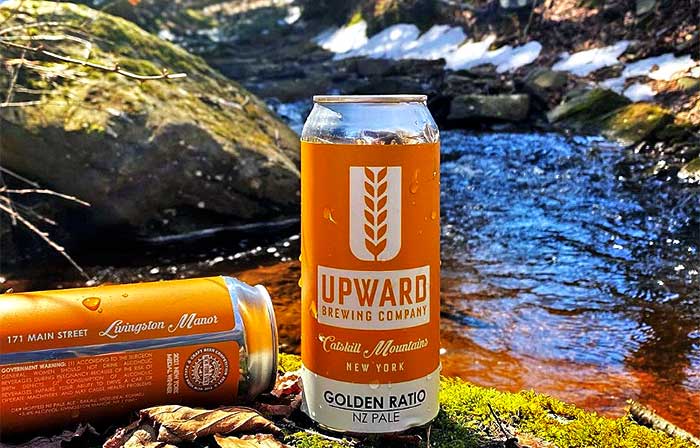 You can find their kitchen menu here. They serve hand-cut fries, a beautiful burger, a vegetarian wrap, Bratwurst, fish tacos, falafel, shrimp cocktail, vegetarian chili, and more. This is basic menu, tho they add different items regularly.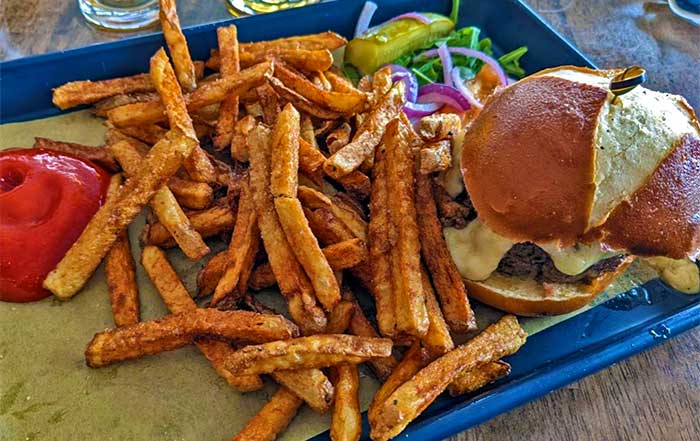 They'll urge you to hike a 5-mile trip on their own Beer Mountain, and yes, you can bring your beer! It's streamside of the Houghtaling Brook a branch of the famous Catttail Creek.
"We stopped into Upward this month and were so glad we did. This is the most picturesque setting I have ever seen for an outdoor brewery, complete with a pond and stunning mountain views. There is tons of outdoor seating and we really enjoyed the variety of beers. We only had an appetizer because we had dinner reservations elsewhere but the menu was varied and thoughtful. Highly recommend if you are anywhere within an hour's drive!"