Tusten Cup is a fantastic quick and casual eatery serving dessert, coffee, breakfast all day, lunch, and more. Their deck overlooks the Delaware River and the Narrowsburg bridge.
Breakfast is a bunch of hand-rolled NYC bagel sandwiches, a breakfast burrito, oatmeal, breakfast bowls, and exceptional egg sandwiches.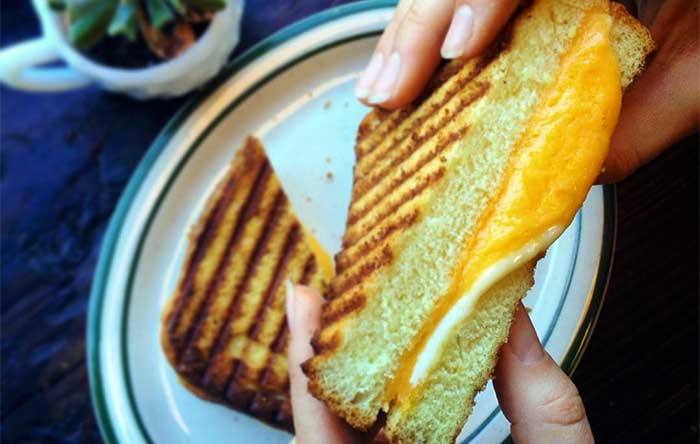 Lunch includes a veggie burger, grilled cheese, a bunch of sandwiches, and various soups.
The coffee/beverage bar includes cold brew, matcha, lattes, cherry blossom punch, ice teas, sodas, and chai.
Baked goods are made in house and include pain au chocolate, almond croissants, macarons, toffee chocolate chip cookies, danish, almond-poppy loaf, and tons more.
They've got great WiFi and tons of outlets.Ben & Jerry's ice cream, too!
"Love walking to this cafe early in the morning. Genius owners have curated every detail: first the sandwiches are a must (they are consistent in their quality, delicious, so it's worth going back), then the selection of packaged beverages & yoghurts & chocolates etc. (they are clearly alert on what is in vogue and make sure to stock it), the design of the space, the merchandise they carry is in line with the design logic of the space, the outdoor terrace with a view to the river. Professionalism."