Le Petite Cabine is an authentic Catskill old-fashioned experience. It hosts 8 guests in 3 bedrooms with 3 beds and 1.5 baths. There's private and secluded river frontage on the Ten Mile River. It's your swimming, campfire, and picnic spot. You've got woodland privacy on a secluded dirt road that's just 3 miles to quaint Narrowsburg.
There's a hand-built stone fireplace and a wood stove in this 1955 timber frame two-bedroom cabin. It's open year-round for winter ski and ice fishing season.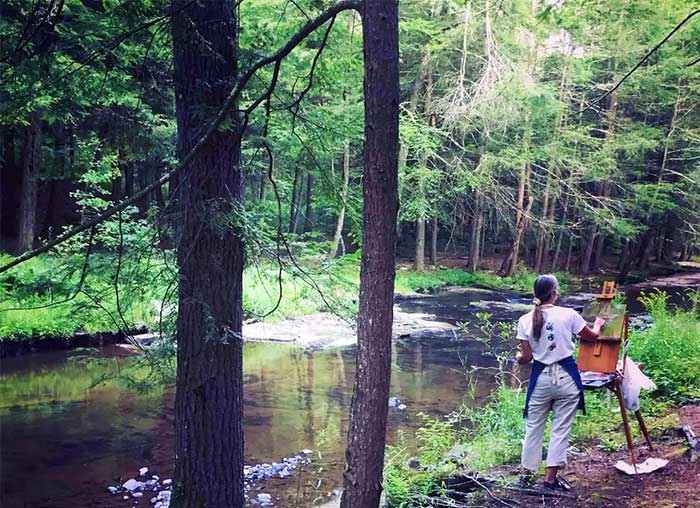 Le Petite Cabine offers several campfire spots, and a writer's guest shack. You're very near to the Delaware River.