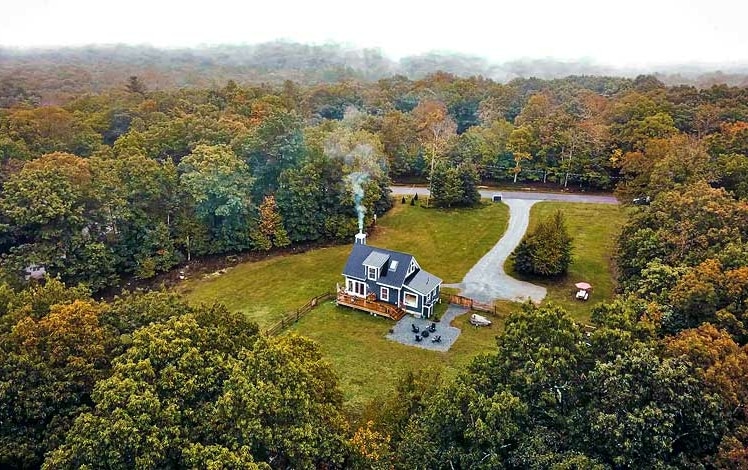 Modern Mini Barn in Narrowsburg
This darling and very pretty modern mini barn in Narrowsburg hosts 2 guests in 940 square feet in 1 bedroom with 1 bed and 1 bath. You'll vacation in seclusion on 7 private acres.
This place has got everything, from a dishwasher to laundry to super-fast WiFi and a 55″ HDTV with Roku, Hulu, Disney+, Amazon Prime Video, HBO Max, standard cable, Netflix, and Apple TV. Bring Fido, too!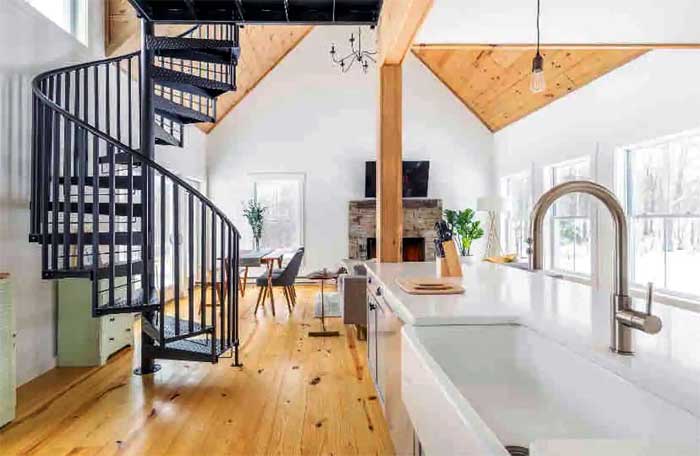 The amazing 800 sq ft deck overlooks a 1/2 acre of fenced yard. It's set in the gorgeous hamlet of Narrowsburg, just a 10 min drive from town.
Safely vacation with your dogs, knowing they are in a securely fenced yard with RING solar lights all over the yard and LED collars for nighttime. There are poop bags, dog bowls, dog beds, covers for the couch & bed, paw wipes, all-natural tick spray, treats, towels, and toys for your pups.
A 4×4 or AWD vehicle is highly recommended for guests booking during the winter months.