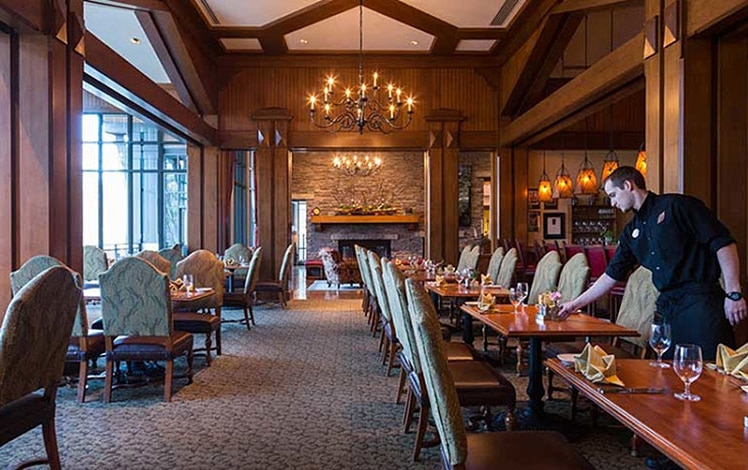 TREE Restaurant Woodloch Lodge
TREE Restaurant Woodloch Lodge serves its guests spa cuisine, including produce from its farm-to-table garden and a craft cocktail list. Dine amongst the treetops on a diverse menu of creatively prepared food, featuring naturally-raised meats and fish and organic, locally grown vegetables.
"Fresh, seasonal, and locally sourced – just a few distinctive qualities of the culinary excellence that defines The Lodge at Woodloch. Whether harvested from our very own gardens or sourced from nearby farms, we guarantee an exquisite farm-to-table experience."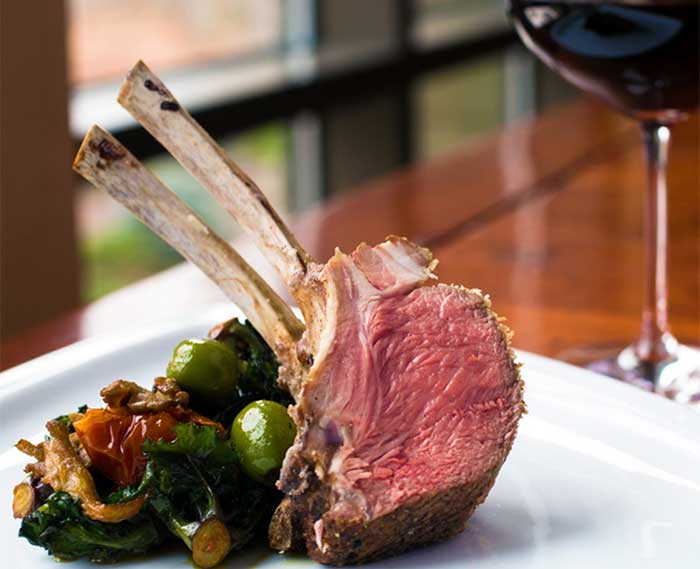 Each day The Tree has specials for lunch and dinner, and menus are ever-changing. Breakfast includes everything from omelets and French toast to quick options like a toasted bagel or some fresh fruit. Lunch offers a soup of the day, like cauliflower and garlic, with access to the salad bar and main dishes like mahi-mahi fish tacos or Korean beef rice bowls. Dinner is always exquisite and includes a salad course, an appetizer of choice like lobster sliders or bao buns, and an entree – from a rack of lamb to Chilean seabass – finished with dessert.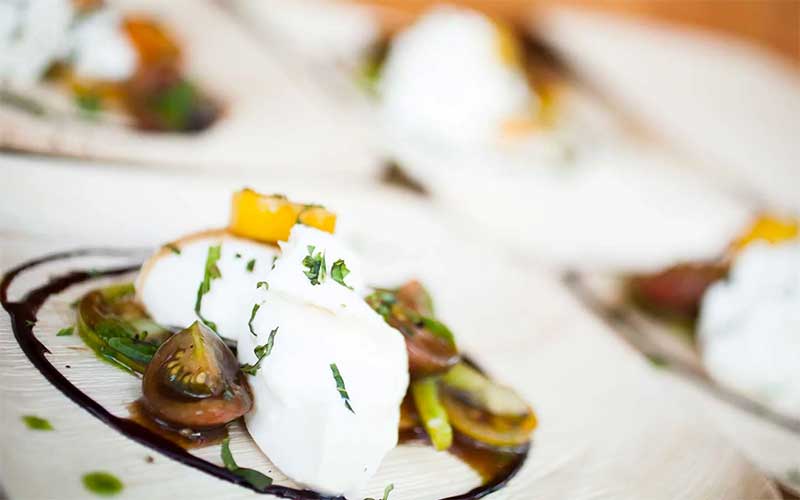 "Woodloch Lodge, a luxury spa destination for nutrition-conscious travelers, embodies the culinary philosophy that food not only fuels bodies, but ignites passions and nurtures spirits. Woodloch believes that food that's good for you can also be creative, artfully presented and graciously served. Executive Chef Josh Tomson and his talented team hand-select naturally raised meats and fish as well as locally grown organic vegetables. With three vegetable gardens on the property, guests can rest assured that fresh, natural flavors are showcased."
Tree Restaurant operates its own farm-to-table garden which measures approximately 100′ wide x 170′ deep. While building the footprint of the farm, a 50-year old hand-built cistern was discovered that will eventually be restored and used as a resource to help water the plants along with rainwater management techniques.
Tree has partnered with the following local food producers: The Lackawaxen Farm Company, Quails R US, Willow Wisp Farm, The AntHill Farm, Calkins Creamery, and Hardler Farms.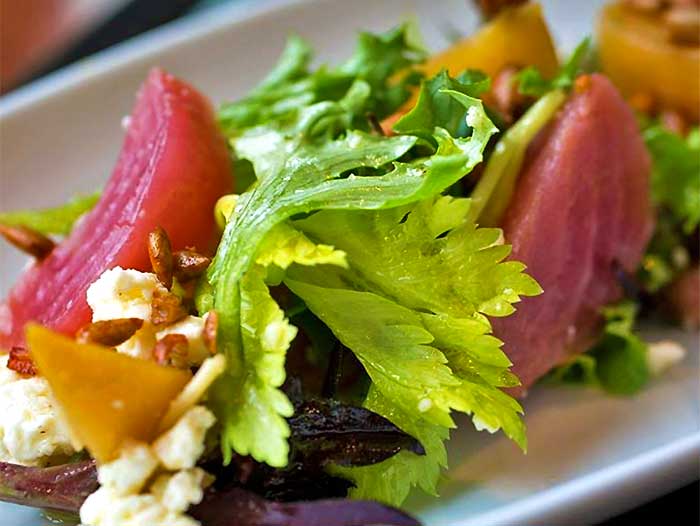 Reservations are recommended for dinner. Dress for dinner is resort casual (no bathrobes, hats or fitness gear). The Lodge at Woodloch is an adult-only resort. Guests must be at least 16 years old.
Hours are as follows:
Breakfast: 7:00 a.m. to 9:30 a.m.
Lunch: 11:30 a.m. to 2:00 p.m.
Dinner: 5:30 p.m. to 8:30 p.m. (Dinner reservations required)