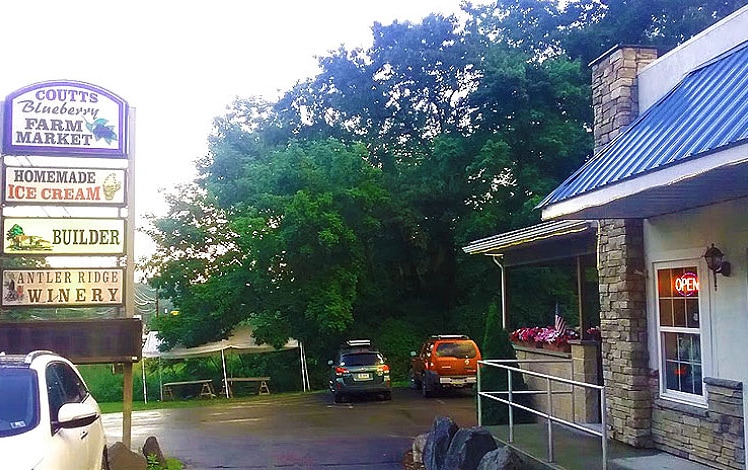 Coutts Ice Cream came to life around a kitchen table when the Coutts family decided that selling a manufacturer's blueberry ice cream would not give their customers the quality of ice cream they wanted to sell. They wanted it to be made with fresh, local blueberries (their own!) and that's what you get.
Today, Coutts Ice Cream is a family-run business that makes premium homemade ice cream and homemade fudge and sells it in their shop. They are owned by Paupack Blueberry Farm and make their specialty blueberry ice cream from those amazing berries.
All of Coutts Ice Cream is handmade and includes hard-serve, soft-serve, frozen yogurt, and ices. Homemade gelato and dairy-free gelato are available by the pint. Specialty cones include waffle cones, waffle bowls, and chocolate-dipped waffle cones.
They're open from the end of Apri through October.