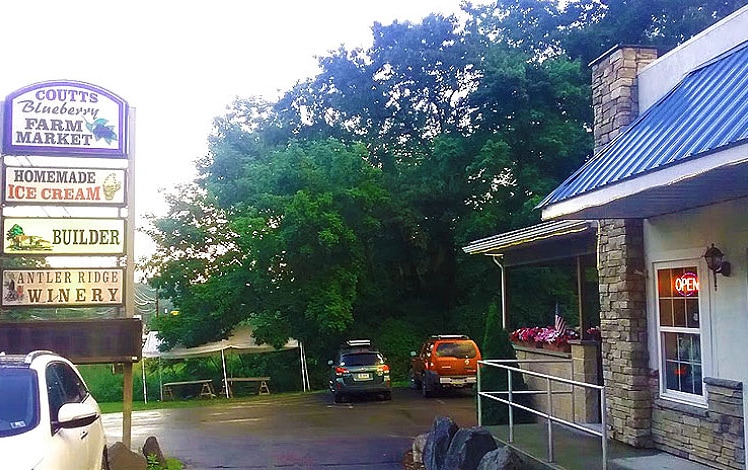 Coutts Ice Cream should come with a warning: after one bite, you may not want to go back to store-bought ice cream ever again. This family-run shop offers handcrafted ice cream made with the best available ingredients.
Coutts Ice Cream came to life around a kitchen table when the Coutts family decided that selling a manufacturer's blueberry ice cream would not give their customers the quality of ice cream they wanted to sell. They wanted it to be made with fresh, local blueberries (their own!) and that's what you get.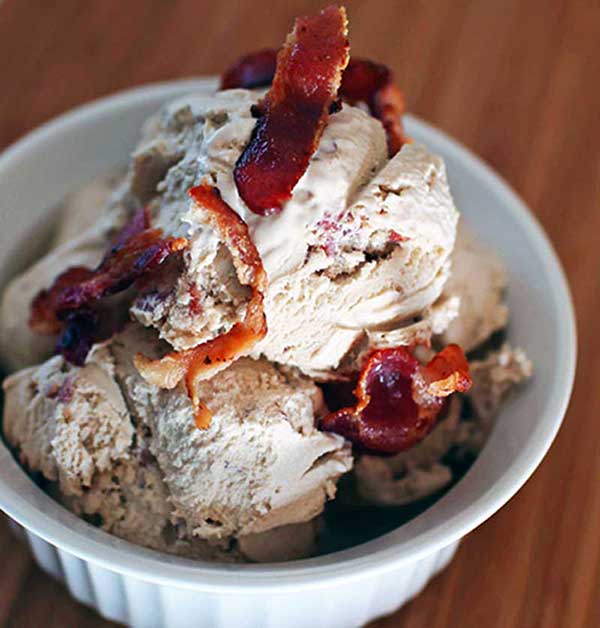 Today, Coutts Ice Cream is a family-run business that makes premium homemade ice cream and homemade fudge and sells it in their shop. They are owned by Coutt's Paupack Blueberry Farm and make their specialty blueberry ice cream from those amazing berries.
All of Coutts Ice Cream is handmade and includes hard-serve, summertime favorite soft-serve, frozen yogurt, and ices. Homemade gelato and dairy-free gelato are available by the pint. Specialty cones include waffle cones, waffle bowls, and chocolate-dipped waffle cones. There are milkshakes, of course, and sundaes, too. Try a Maple Bacon Hot Fudge Sundae in a waffle cone bowl.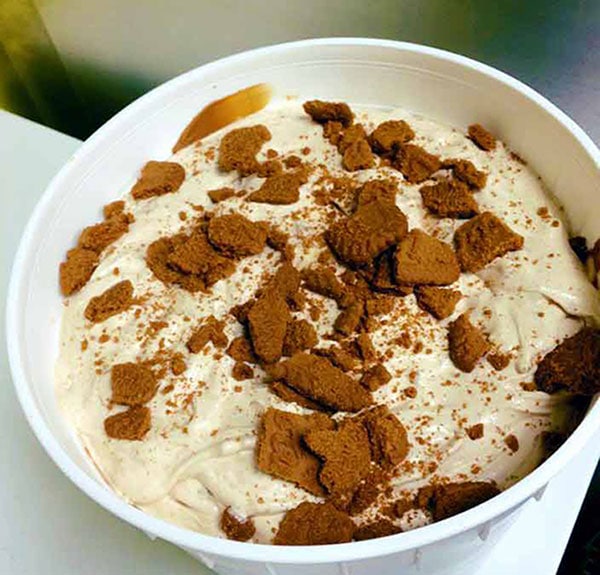 All of the great old-fashioned toppings are here – hot fudge and hot caramel, strawberry, pineapple, butterscotch, and wet walnuts. Of course, their specialty of blueberries from Paupack Blueberry Farm shows up here as another topping – cooked to an intense peppery and sweet blueberry syrup.
Look for Blueberry Cheesecake Buckhorn (vanilla ice cream with raspberry swirl,) Butterfinger Butter Pecan, Maple-Bacon, German Chocolate Cake with Coconut-Caramel Icing, and Chocolate-Peanut Butter, along with all the usual tried and true standards.
"I sampled about 6 or so flavors and they were all good. What I love is that they have some crazy flavors like maple bacon and Nutella. I settled with salted caramel and almond joy, so good and creamy." -Diana M., Garfield, NJ