Hardler Farms is a family-operated operation that provides fresh natural raw cow and goat milk, as well as locally sourced meats.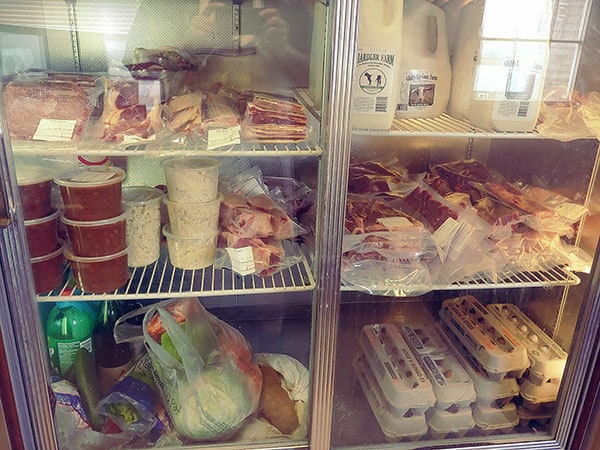 Stop by their farm store for retail products including whole chickens, brown eggs, and a variety of steaks including Delmonico, Porterhouse, and T-Bone. They have spare ribs and sausages along with pork roast and bacon. Have you priced short ribs at Costco? Prices are reasonable.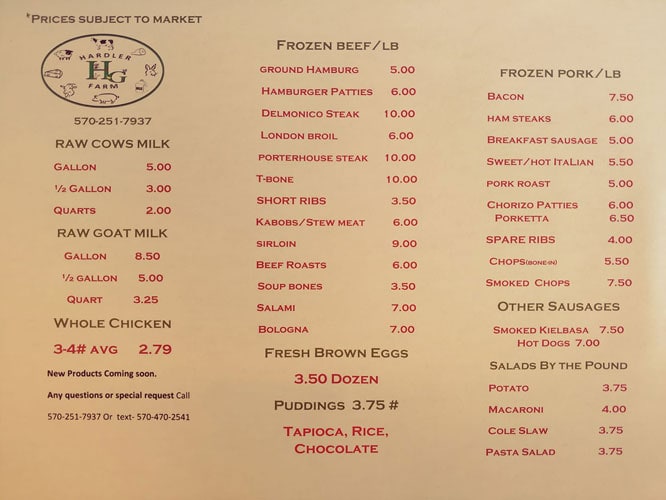 Get ready for your weekend BBQ with a stop at the farm. They've got their own homemade potato, macaroni salad, pasta salad, and coleslaw for sale by the pound. Call ahead and place your order, or stop in at their self-serve store – they're always close by to help, make recommendations, and answer questions.