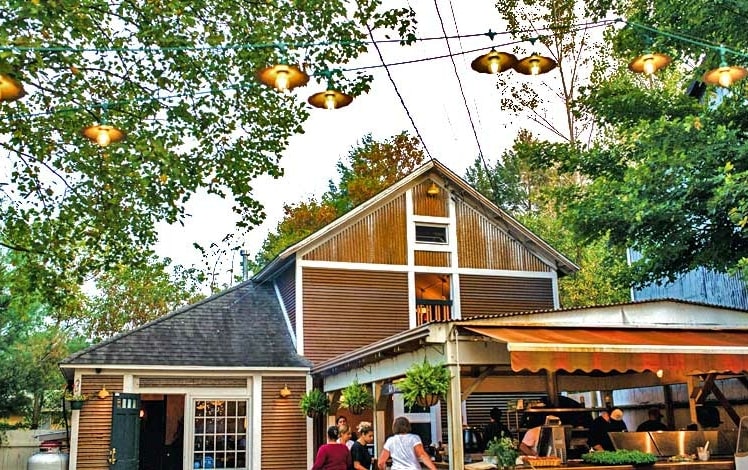 The Kaatskeller sells wood-fired pizzas & cocktails. The menu offers thin-style pizzas, sides, salads, and cocktails in a low-key setting with a surprisingly refined cocktail menu. They also sell a nice selection of craft brews from the Catskill Brewery.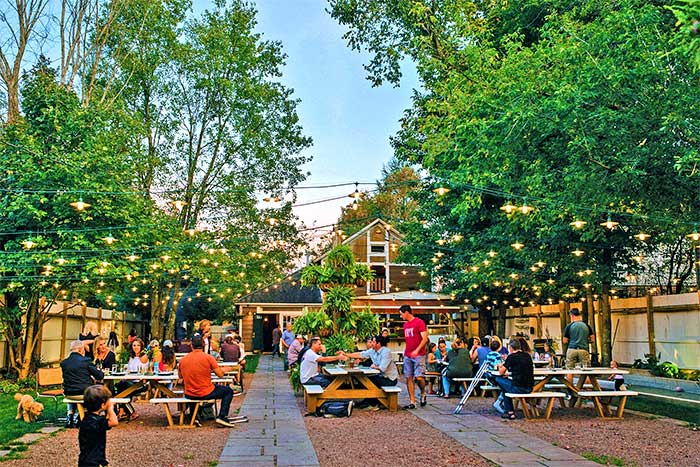 Enjoy lunch or dinner in their cozy upstairs lounge, party hall, or lively outdoor garden.
Indoor and garden seating are open and unreserved – walk ins are welcome. Parties greater than ten guests, call for availability.
"Loved this place! We had the trout and the Manor pizza of which both were excellent. It was too cold to eat outside so we ate upstairs in the super cozy bar/dining room. One of the best rooms I've eaten in. Great, friendly service. Will go back next time I'm in Livingston Manor for sure."