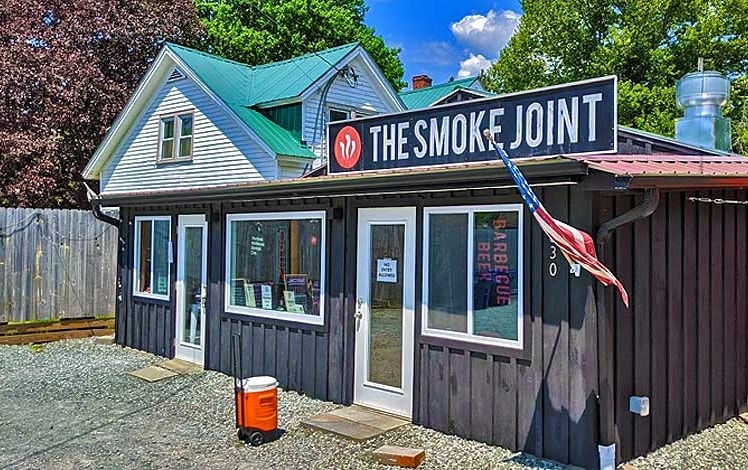 The Smoke Joint is a tiny, happy BBQ joint on the banks of the Willowemoc River that's open from spring through fall.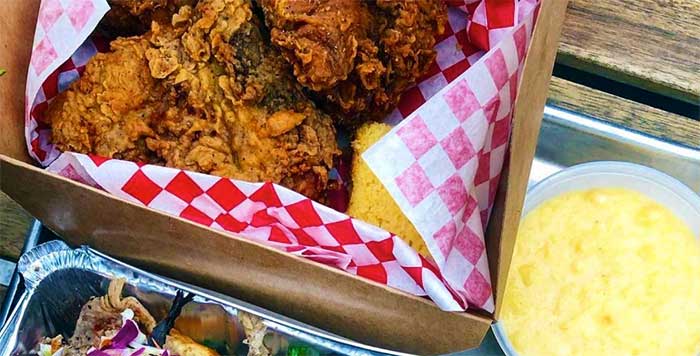 The Smoke Joint practices the time honored tradition of low and slow with BBQ Offerings from St Louis Style Pork Ribs to Texas Salt and Pepper Beef Brisket. Amazing 12 Hour Chopped Pork BBQ Peaches HotHouse's Fried Chicken.
They've got a pretty big menu that includes mac 'n cheese, fries, collard greens, corn on the cob, cole slaw, shrimp, ribs, fried chicken, and their much loved hot dogs.
It's tiny, yes, but they have a full liquor license with handmade cocktails along with iced tea and limonade.
"Really good food – we had the BBQ chicken sandwiches. Great options for kids too (especially the french fries). Service was fast and friendly. The house made lemonade was really good. Plenty of outdoor seating."

"Wow! Great barbecue in the Catskills!! Delicious chicken and pork sandwiches. We added 2 sides-collard greens and corn bread. Excellent. Dine outside so get there before it freezes. Will definitely be back."