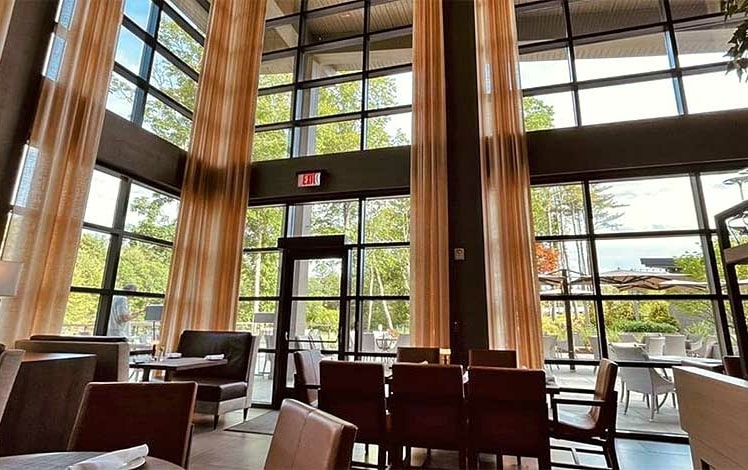 The Homestead Restaurant + Lounge
The Homestead, a Sullivan Catskills classic, has been reborn at The Eldred Preserve as The Homestead Restaurant + Lounge, a modern steakhouse offering a true farm-to-table experience. It's also a steakhouse with fish and seafood.
It's a lovely room. Food and service are pretty good, tho (in 2022) they seem to be still in the process of getting their feet.
Fall/winter hours are listed. In summer, give them a call to check on the hours.
They offer a Wagyu sirloin, a ribeye, a New York strip, and a filet mignon along with the Homestead burger. Fish includes seafood stew and seared scallops. There's a veal chop, a half-duck, trout, pork tenderloin, and regatoni in walnut sauce. In season, there's Burrata salad that uses fresh heirloom tomatoes from The Eldred Preserve Farm.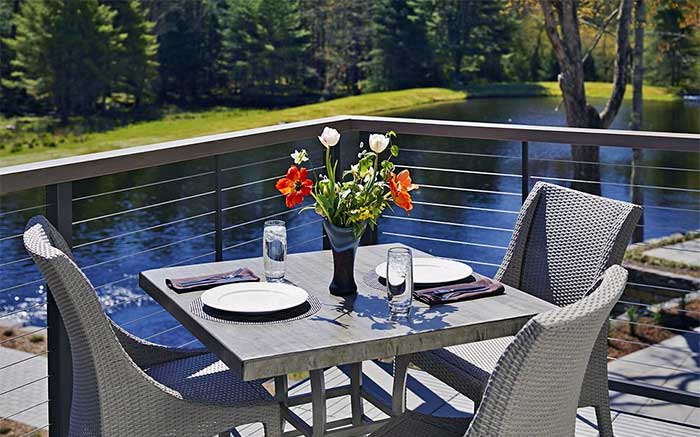 Several unique spaces have been incorporated in the new restaurant, including a wine-tasting room, a private dining room, a sunroom dining area, and large outdoor terraces that are ideal for dining al fresco. Floor-to-ceiling windows offer restaurant and lounge patrons unobstructed views of the picturesque ponds, a stream, and the gently rising, tree-covered hillside beyond.
The Homestead Restaurant + Lounge also features an elegant mezzanine-level piano lounge that overlooks the main dining area.
"The gorgeous grounds, relaxing ambiance, great service and yummy wine selection are reason enough to come here for dinner, but the food is also delicious! Happy to have an upscale option not from from our cabin."