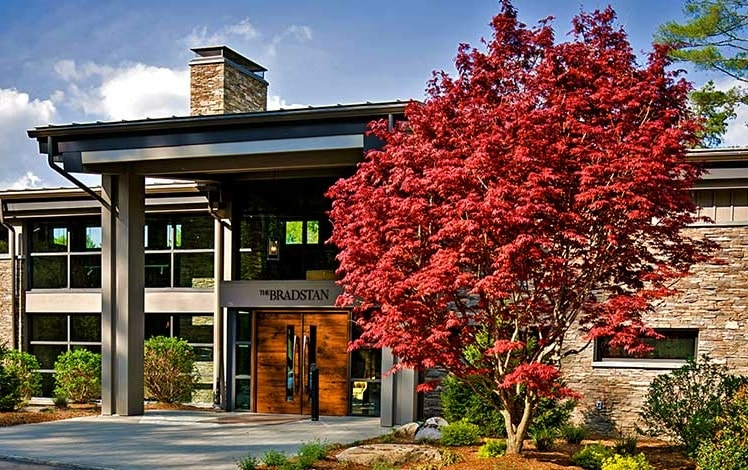 The Bradstan Boutique Hotel at Eldred Preserve offers 28 luxury accommodations on 600 acres of protected land. It's a spot that oozes history, boasts sparkling scenery, and tempts guests in need of a reprieve to stop and stay awhile.
From their first steps into The Bradstan lobby, guests will be enamored with the exquisite display of steel and glass which are softened by wood ceilings, blending the rustic charm of the Sullivan Catskills with the refined luxury of The Eldred Preserve.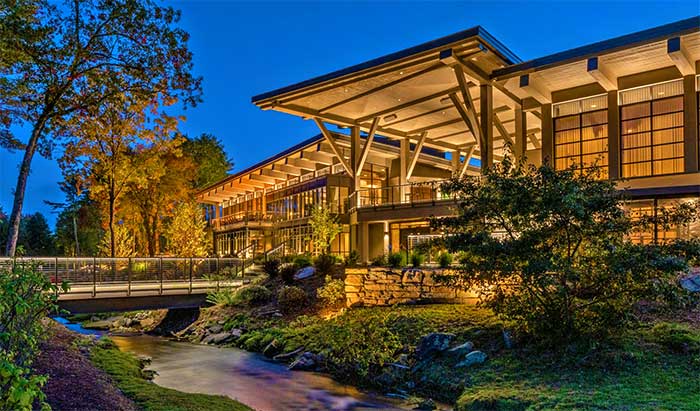 Access to all of this land means opportunities for guests to enjoy outdoor activities like catch-and-release fishing, kayaking, paddle boats, and row boats on a private lake. The property also features walking and hiking trails, including a 1.5-mile groomed trail around Sunrise Lake.
Additional amenities include a 1,300-square-foot fitness studio, electric vehicle charging stations, European-style continental breakfast, ADA-compliant accommodations, social fire pit areas, and access to 600 acres of adjoining lands for outdoor hiking.
Employing materials like wood, steel, and glass, the guest rooms straddle modern and traditional designs with amenities like modern-minimalist fireplaces (in every room) and plush, monogrammed bathrobes. Accommodations include five 700-square-foot cabins, five signature suites, nine junior suites, and nine standard rooms. All but the standard rooms boast private patios.
"This is an amazing architectural wonder for a hotel. I had a mini-suite with 20-foot high floor-to-ceiling windows and amenities such as electronic sheers and shades to open and close them along with heated floors in the bathroom. The grounds are like a Japanese garden. There are paver-lined paths through the grounds, bridges over streams, impressive hand-hewn rock walls forming terraces, and newly planted shrubbery interspersed with the stately pine trees that originally adorned the property. Can't wait to return."

"Very accommodating owners, clean rooms, delicious breakfast."