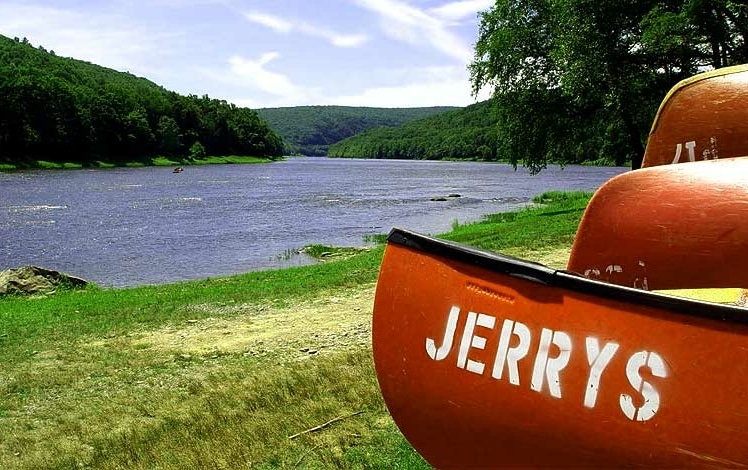 Jerry's Three River Campground is located 16 miles north of Port Jervis in Pond Eddy. It's on the Upper Delaware Scenic Byway and is perfect for bicycle sightseeing. The quaint village of Barryville is only a short 5 miles upriver. The Appalachian Trail is less than a half-hour drive from the campground.
Jerry & Elizabeth Lovelace founded Jerry's Three River Campground in 1968. Both are lifelong residents of the area. Jerry's ancestors date back to the log rafting era on the Delaware and coal was being transported down the D&H Canal in the late 1800s.
We haven't been there, so we can't say, but you might want to look at Yelp reviews.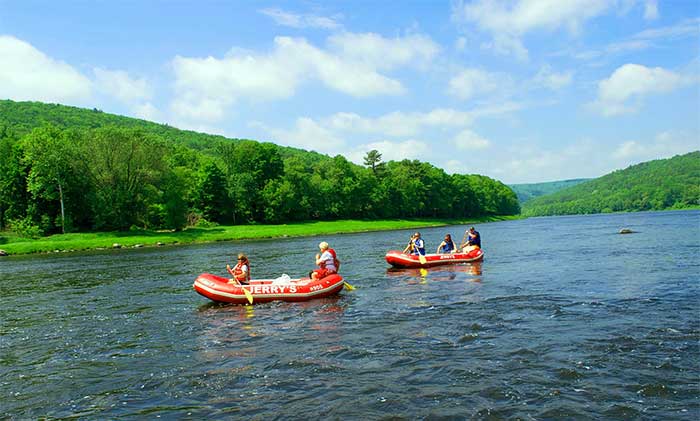 The unique geography offers a mix of riverfront, brookside, wooded, mountain top, and secluded campsites. They offer tent sites, lean-tos, group pavilions, seasonal sites, and spacious RV sites with full hookups, and well-maintained updated bathrooms.
It's definitely a rustic. All sites come complete with picnic tables, trash cans, and fire rings. The helpful staff will be happy to deliver all the firewood you need right to your site.
The campground also offers a recreation area that features a volleyball court, horseshoe pits, and a pavilion with tables, seating, and charcoal grills.
Jerry's offers river trips along the beautiful Delaware River. The staff will help you to plan your canoe or raft excursion. They offer rafting, canoeing, and kayaking.