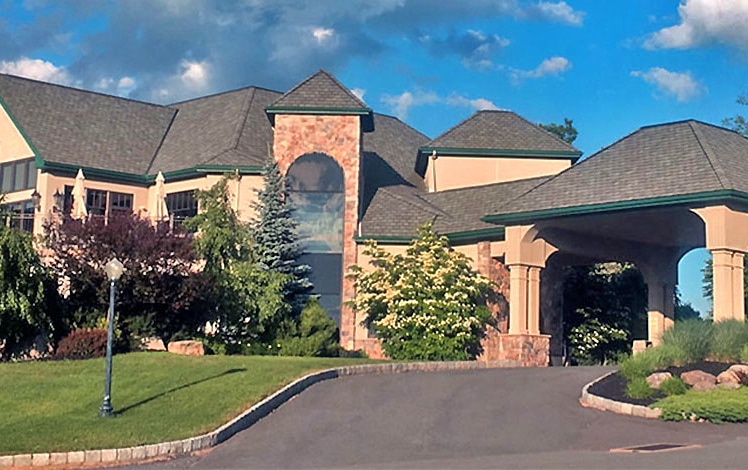 Sunset Green Restaurant & Bar
Sunset Green Restaurant and Bar is located at Split Rock Golf Course. Beautiful view from the old-fashioned dining room or from the patio. Food is hit or miss. Best for a casual golf outing.
Sandwiches and burgers, fish and chips, shepherd's pie, a turkey club, and pastrami Rueben for lunch. Dinner entrées include chicken, salmon, pork loin, a grilled NY strip steak, and rack of lamb. The kids' menu includes a burger, a hot dog, chicken fingers, grilled chicken, fish and chips, and pasta.
Full-service bar, outdoor dining, and great sunset views. Open Daily from April through October, and on the weekends in November and December.
Note: Split Rock Golf Club does have a Stay 'n Play package program with Split Rock Resort, but the golf club and restaurant are independent of the resort and separately owned by a family that has been in business in Lake Harmony for over 30 years..