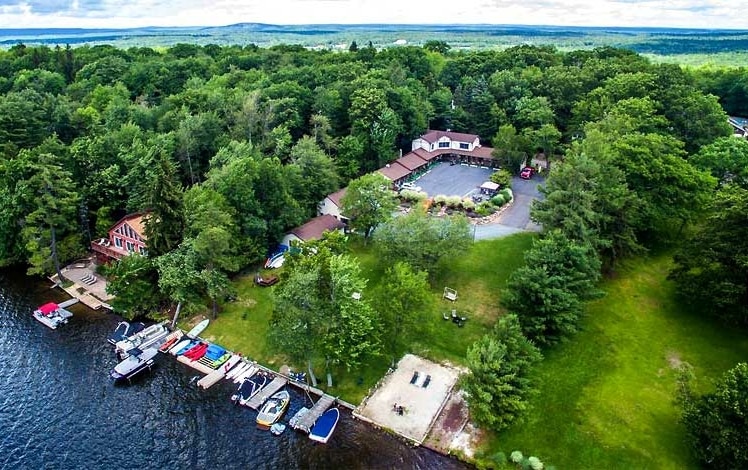 Lake Harmony Inn is a small hotel offering a location on a picturesque motorized boat lake along with spectacular sunsets. The inn is located right on the lake with a little beach and dock for swimming. On-site activities include volleyball, a horseshoe pit, bean bag toss, and 2 docks for swimming, fishing, and boating.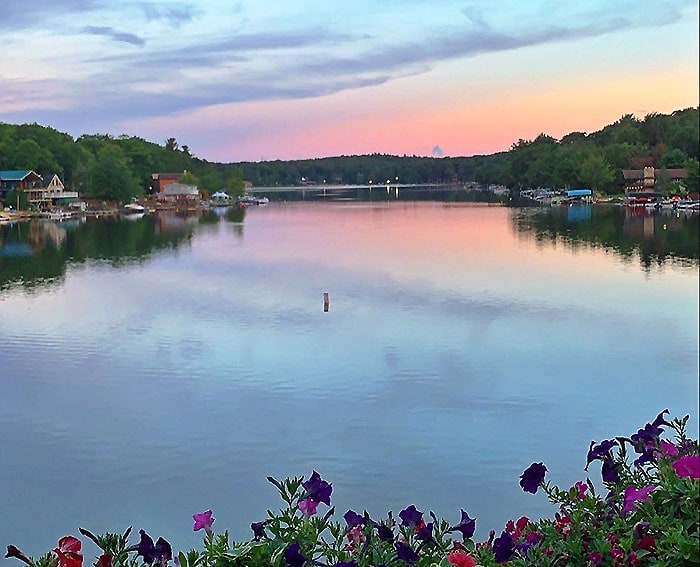 The very friendly staff is accessible by call and text. Choose from a small and very clean and comfortable single room, or a 3 bedroom, 3 bath suite that sleeps ten.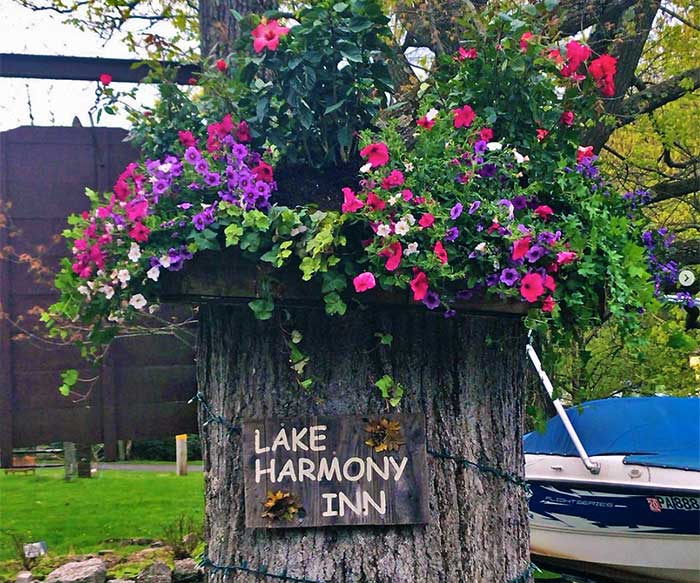 The hotel sits in Lake Harmony's downtown. Restaurants and bars are within walking distance. You'll get discounts at these restaurants by showing your Lake Harmony Inn room key.
Minutes from Jack Frost/Big Boulder Ski Resorts, Hickory Run State Park, 3 golf courses, and Pocono Raceway.
Onsite boat rentals are available in the summer from the owners at Lake Harmony Waterports. The hotel is pet-friendly.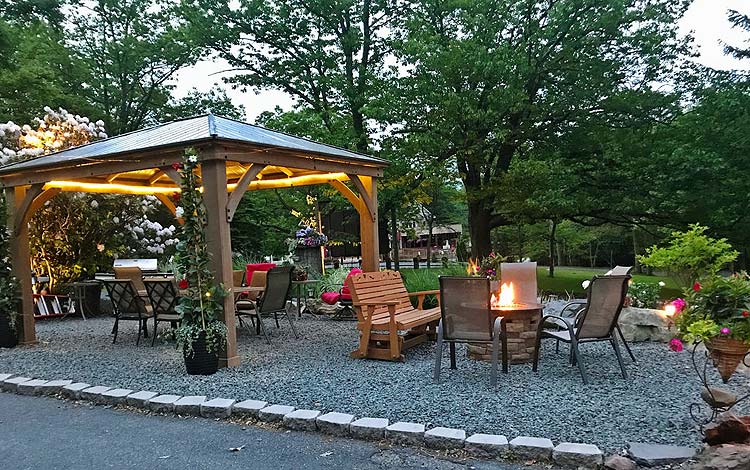 "This hotel was extremely beautiful. The room was very modern and newly updated. Very comfortable, right on the lakefront. You can rent a boat or canoe. There are lots of places nearby that are within short walking distance such as Louie's Prime Steakhouse, Shenanigan's restaurant and bar, Nick's Lakehouse. The staff was amazing and great help at any time of the day or night! Very peaceful!! Highly recommended!"