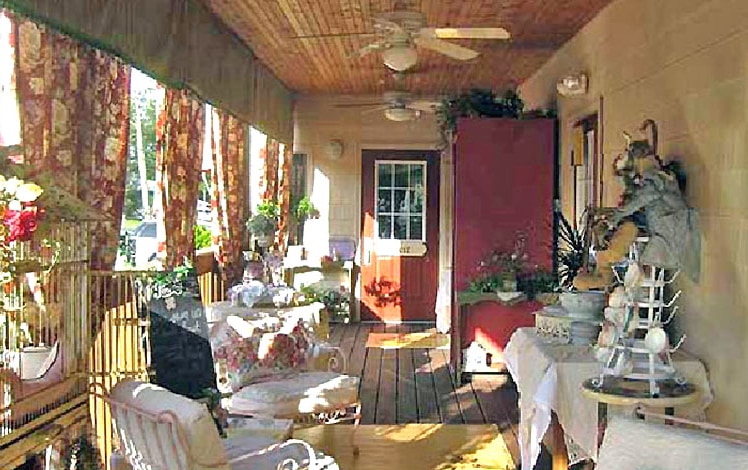 Terra Cottage Cafe & Gifts
Want to bring your love of Downton Abbey with you wherever you go? Terra Cottage Cafe and Gifts at Lake Harmony is the place for you. Shabby chic decor – windows draped with floral curtains, petal pink couches below white framed mirrors and paintings of pink peonies abound.
Bagels with lox, breakfast quiche, and eggs benedict are staples. Poutine at Terra Cottage consists of house-made fries covered with red and green bell peppers, cheddar cheese, and fried onions.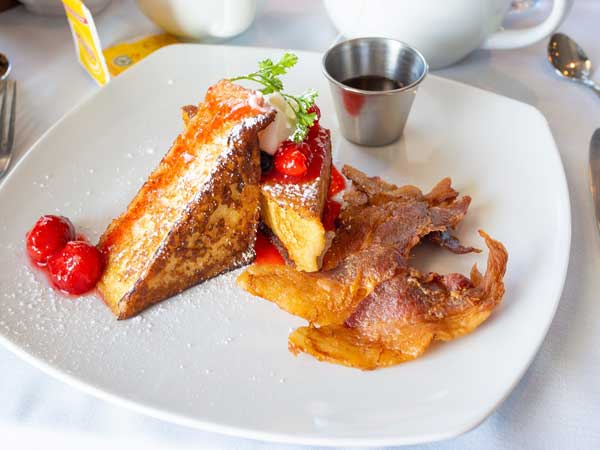 Terra Cottage serves four kinds of Eggs Benedict and three kinds of French Toast. Quiche Lorraine is on the menu daily. Try the Ocean Benedict with crab cakes and sautéed spinach. If you're feeling decadent, choose the chocolate French toast stuffed with raspberry cream cheese.
There are daily specials; the regular lunch menu offers grilled panini, a salad of greens with walnuts, pears, and blue cheese, and a lobster salad croissant. There are two decks; one overlooks Lake Harmony. Be sure to visit the gift shop before you leave. It's darling.