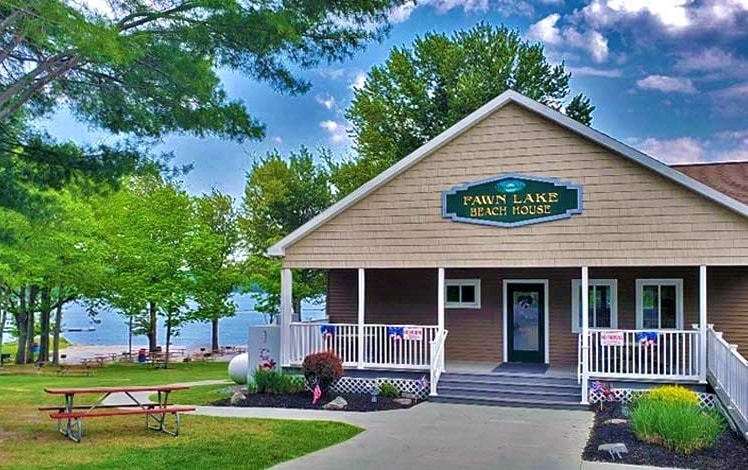 Fawn Lake Beach House is a typical lakeside eatery, located on the Fawn Lake shore. They serve buffalo wings, chili cheese fries, burgers, grilled cheese, french fries, and the like.
They also have soft serve cups and cones, milkshakes, smoothies, and floats.
Breakfast is served from 9 am 'til 11:300 am. It consists of a "Breakfast Buffet" and a couple of egg and cheese sandwiches.
"Fast service. Good in a pinch when you have hungry kids at the beach or pool."