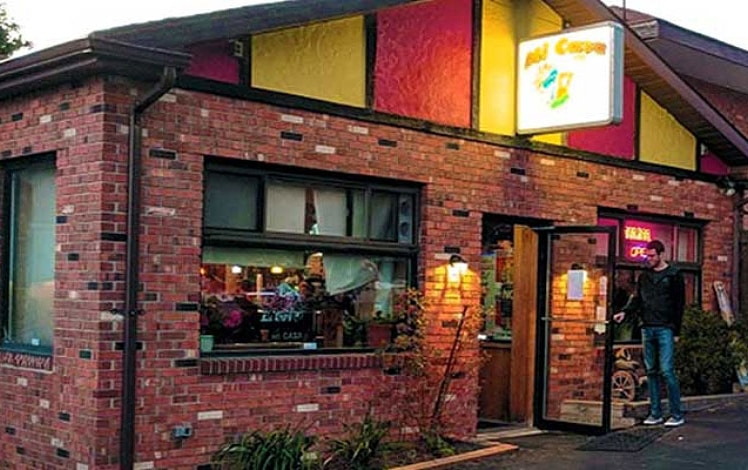 Mi Casa Restaurant is family-friendly and family-owned in Mount Pocono. Ecuadoran-born owner Andres A. whips up Latin American cuisine including South and Central American and Mexican dishes. That's a lot of territory to cover, and indeed, the menu is large. Look for Pernil, Bandeja, Bisteck Encebollado, burritos, fajitas, tacos, quesadillas, chimichangas, and much more.
Empanadas are a customer favorite. Service is fast and friendly, portions are generous.
Don't let the rundown motel turn you off! Mi Casa is a diamond in the rough with a lovely dining room. Visiting New Yorkers rave about the best Mexican/Spanish they've had outside of the city.
Chef/owner Andres worked his way up to Executive Chef at Hilton and Crown Plaza Hotels after moving to the U.S. in 1985. His restaurant is tacked onto the end of the Mount Pocono Motel. Prices are reasonable and the food is terrific. The dining room/bar is cheerful and comfortable – it's a super nice and very popular place. Just up the road from Kalahari Water Park Resort where you can get a day pass for the indoor or outdoor water parks.