Kalahari Water Park Resort
Kalahari Water Park Resort is the largest indoor park in America as of 2021. Still is, in 2023! It's a 457-room water park resort with an African safari motif. Escape rooms, the largest indoor water park in the U.S., a second, outdoor water park, a 30,000 square foot arcade, indoor and outdoor mini-golf, indoor and outdoor pools, mini-bowling, a movie theater, gift shops, spa and salon, fitness studio, and more. Honestly, there's more to do than you'll ever be able to get to in one visit.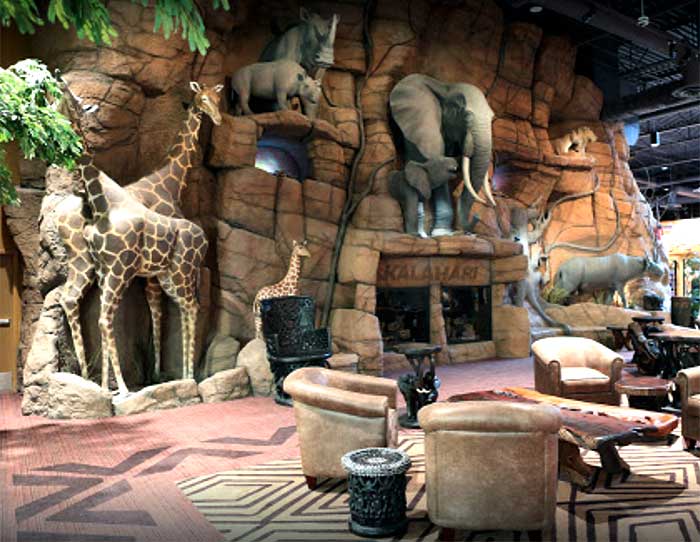 Staying somewhere else in the area? You're in luck. Day passes are available for both Kalahari's outdoor water park, and for their massive indoor water park as well.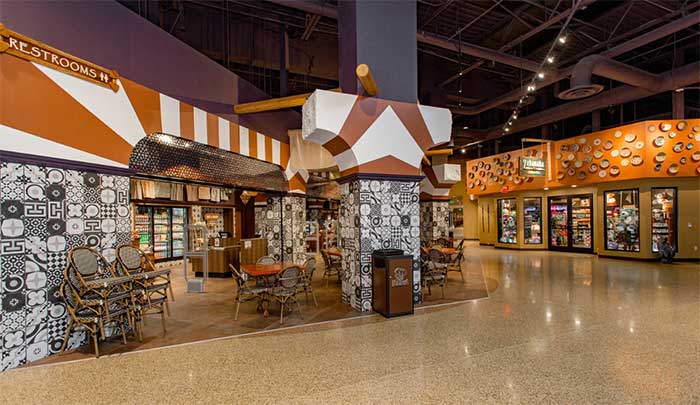 The resort is absolutely packed in season, Memorial Day through Labor Day. Check-in lines tend to be very long. Here's what you do: leave your bags with the front desk, and head for the water park. Your stuff will be safe in bellman storage until your room is ready, and you'll start your vacation right out of the gate.
Accommodations consist of rooms and suites. Some have patios or balconies, some have fireplaces, all have flat-screen TVs. There's even a honeymoon suite with a heart-shaped whirlpool tub. Lots of amenities, rooms are clean. Rooms are basic, roomy, and comfortable. You can add one or two guests to your room and let them use the sleeper sofa for $50 per person per night.
Gorilla Grove Treetop Adventures Ropes Course has 87 thrilling elements for adventurers 4 and up. There's really a lot for the kids to do.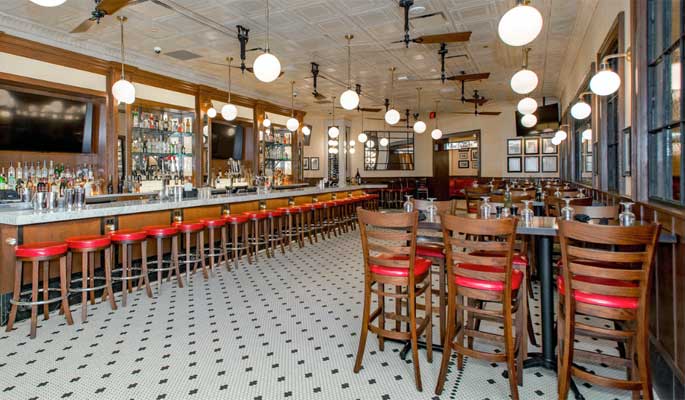 Three full-service restaurants, three bars, a pizza place, several sandwich shops, sweet shops, and a coffee bar. They are quite expensive. It's a quick trip (8 miles to Tannersville) to the old-fashioned kid-favorite drive-in restaurant Gabel's Ice Cream and Fast Food. Kalahari has just added the Mexican restaurant Cinco Niños to their lobby, but reviews so far are…um, not so great. You may want to try Mount Pocono's Mi Casa (but don't be turned away by the outside!) or the pretty terrific Zack's Taco Shack, for a fun outing that's easy on the wallet.
If you're a New Yorker or a Philadelphian who knows Italian food, skip Sortino's and take a 20-minute ride to Momento Restaurant in Stroudsburg. You'll be glad you did.