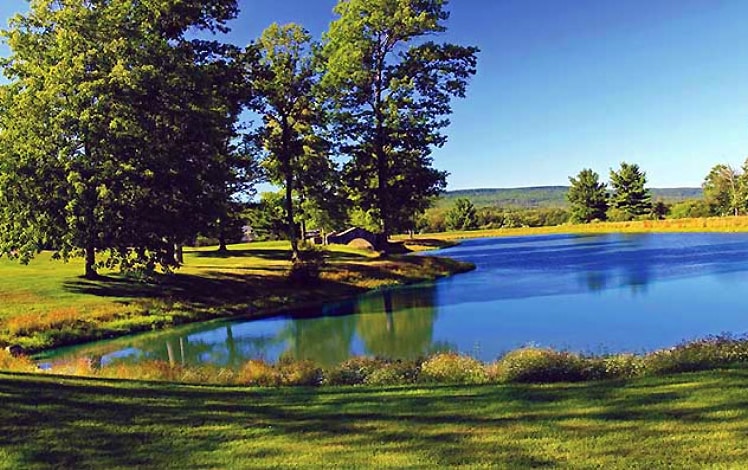 Mount Airy Casino Golf course at Mount Airy Casino Resort mimics Sports Illustrated "Best 18 holes in Golf." Each hole is modeled after golf's most legendary holes in championship courses across America. Designed in 1980 by Hal Purdy, and re-designed by Dan Schlegel in 2009, it is one of Golf Advisor's Top Courses in Pennsylvania.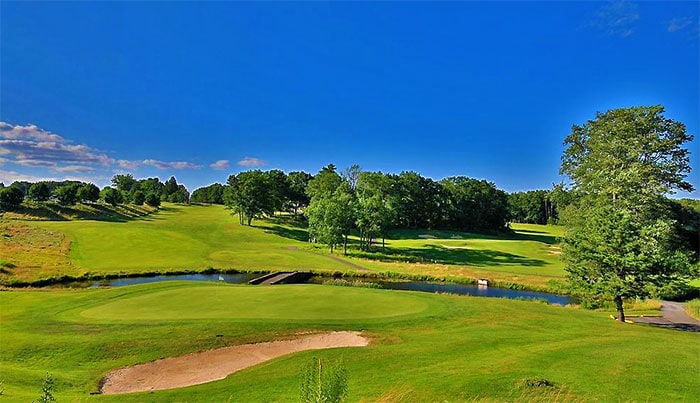 The result is over 6,500 yards of fairways and views. The course has 18-holes, par 71 with ponds, streams, and hazards lying in wait throughout the beautiful landscape. It's Audubon International-certified golf course, too.
The clubhouse has a full-service bar and restaurant, locker room and shower facility, and a fully stocked pro shop that carries most of golf's major brands. Tally your scorecard over a fresh Angus Burger and a cold beverage, and have lunch on the outdoor patio. Order in advance and pick up at the 9th hole. Call (570) 243-5225 to order.
"The golf course here is extremely well-maintained and challenging. Perfect for a mid-skilled player who wants to improve. I've been traveling from New York to play here for three years (no casino or hotel) — straight shot on Route 80 and an extremely pleasant, sometimes nearly perfect, golf experience. In every way, a wonderful experience. I will be back again and again."
Proper golf attire and footwear are required. At Mount Airy, that's a collared shirt and no denim.