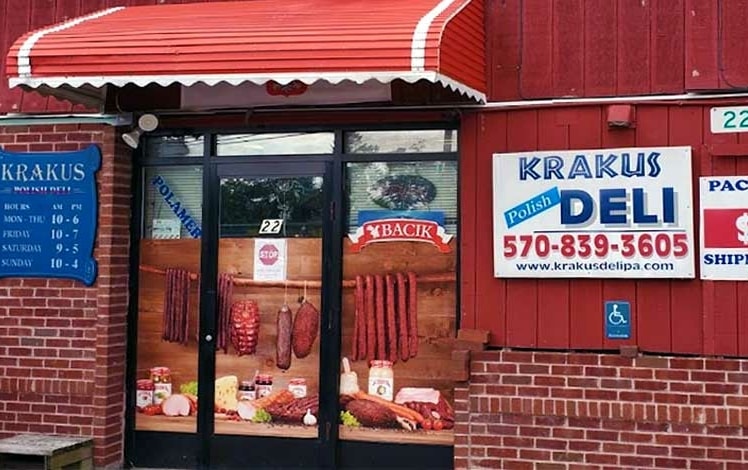 Krakus Deli is truly Polish! It's run by very nice people who will make sandwiches for you, pack a picnic or even cater your party. They use fresh meats, hams, sausages, Kabanos sausages, and bacon. They also do shipments of parcels by Polamer, and carry copies of Polish press.
Their breads and cakes are from NJ and NY: bread, rolls, donuts, muffins.
The deli is part grocery store, loaded with Polish candies, snacks, jams, pickles, and more.
"Andrew, the owner is a genius. He has bread, cakes, rolls, pączki, and cookies from 5 or 6 different bakeries. He is driving 5 hours to satisfy all his customers taste for pastries to Brooklyn, Queens, Passaic etc. This small store is loaded with all kinds of cold cuts and Polish food!"
Note: There are two lots. Park in the one on the top of the hill, not the one by the door. There's more parking there.