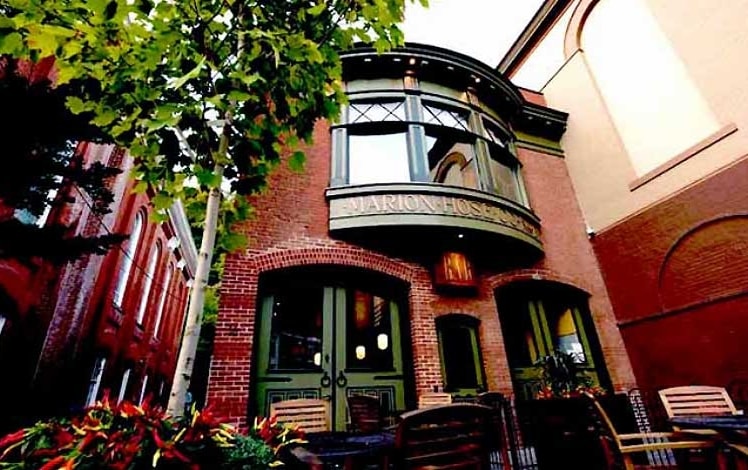 Marion Hose Bar makes its home in the beautifully renovated historic firehouse Marion Hose Co No 1. Locally sourced craft beers, fine wines, and a compelling selection of whiskeys and cocktails show up on the bar side. The Marion Hose Bar menu is served in the indoor or outdoor seating areas, or at the bar inside. Try the award-winning Firehouse Chili Cheese Burger.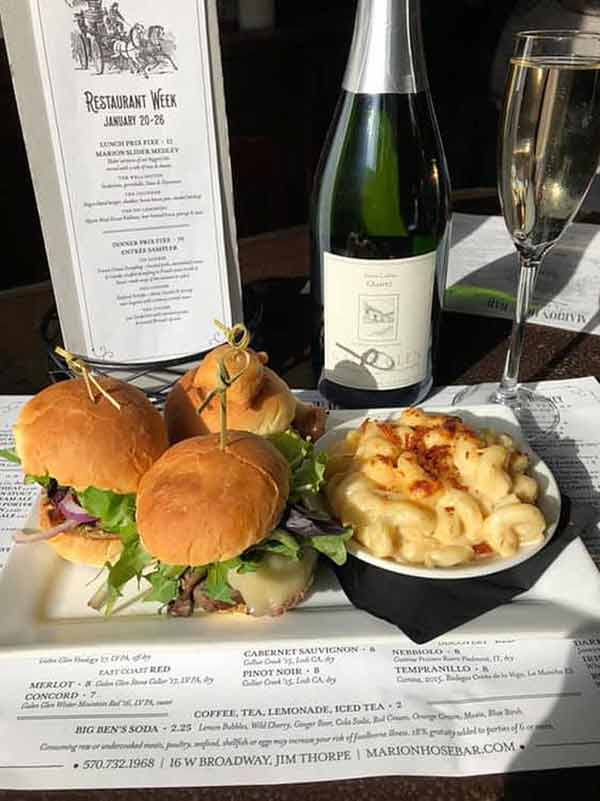 You'll find Shepherd's Pie Stew along with the "Cheesed to Meat you", a plate of Provolone Buanatolova, Grana Padano Fresco, hot & sweet soppressata, dry-cured sausage, mixed Mediterranean olives, and pickled garlic.
"The Pig Lebowski" is a nice take on a German beer hall sandwich, comprised of whiskey-maple glazed kielbasi, beer-braised kraut, caramelized onions, and Swiss cheese on a toasted pretzel roll.
The pretzel/German theme makes itself apparent in a menu item named "Bavarian Beer Pretzels", a plate of seasoned Bavarian pretzels served with Berwick Beer mustard & Gouda cheese sauce.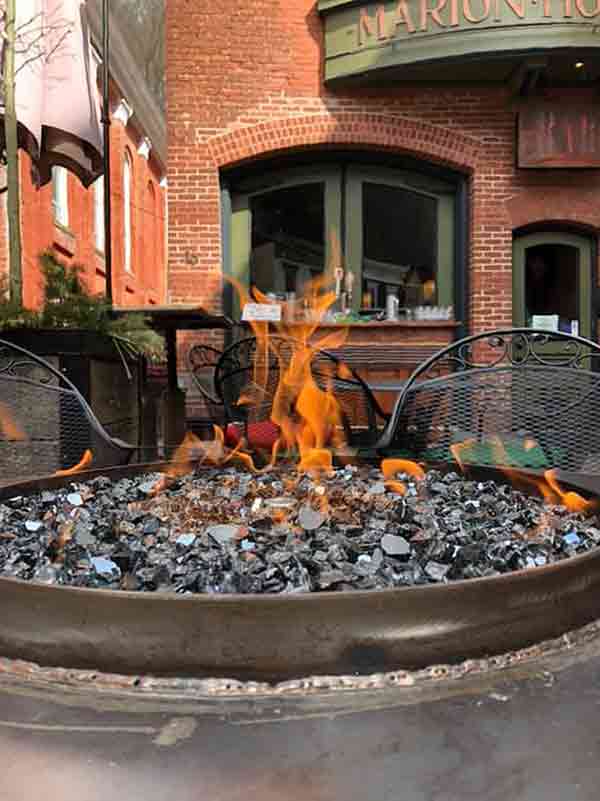 There are wings and house-cut fries, the "Sunny Side Caesar" salad composed of kale and brussels sprouts, greens, red onion, shaved Grana Padana Fresco cheese, fried chickpea croutons, Caesar dressing, and a sunny side egg.