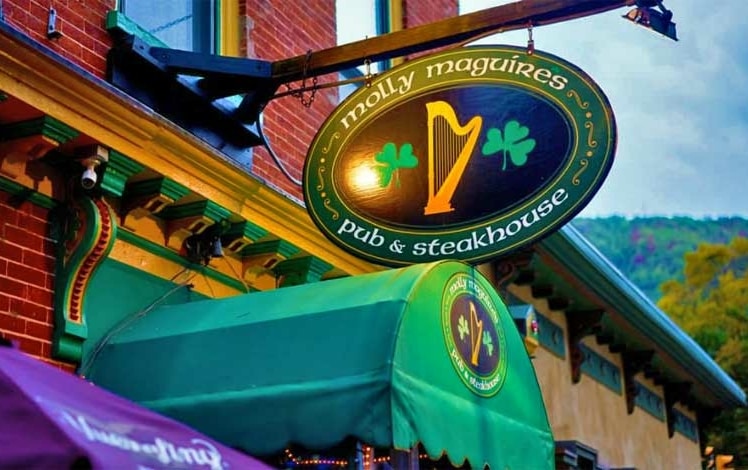 Molly Maguire's Pub and Steakhouse is a traditional Irish pub located on the ground floor of one of the oldest buildings in Jim Thorpe, the Hotel Switzerland.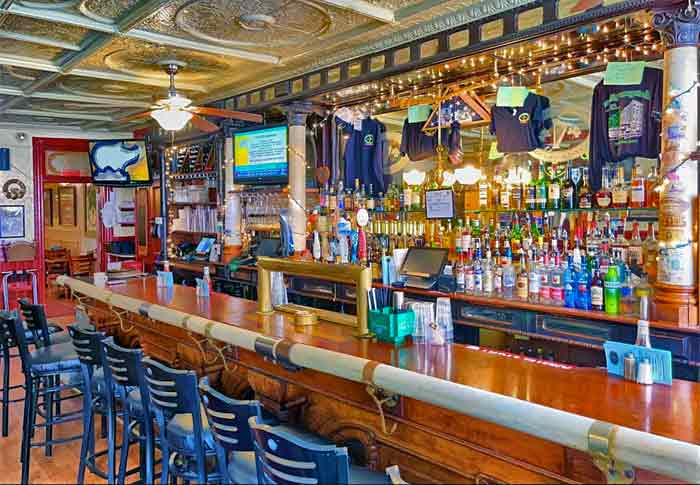 For over 25 years, The Molly Maguire's Pub & Steakhouse has been family owned and operated by the Behan Family of Dublin, Ireland.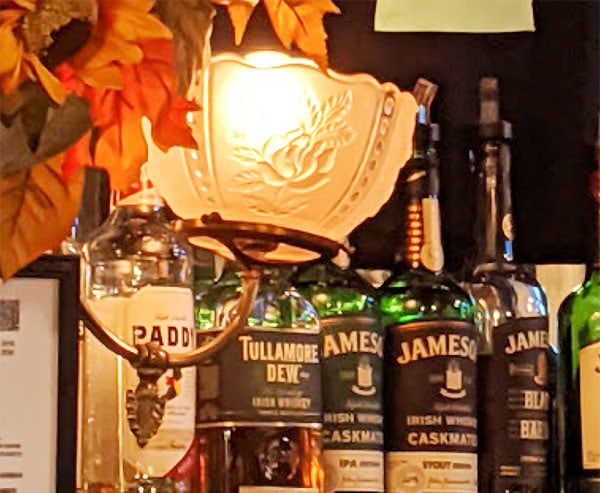 Neon signs, tin ceilings and walls, a turn-of-the-century back bar, and a friendly staff provide the small-town pub atmosphere. A covered outdoor deck looks out onto a mountain and one of Jim Thorpe's famed industrial-era buildings.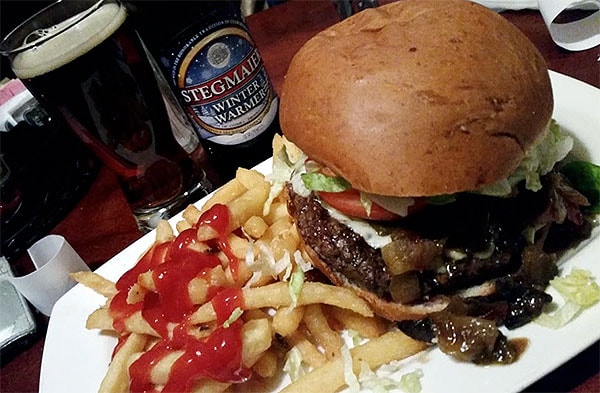 The menu features burgers, soups and chili, wraps, sandwiches including a prime rib sandwich and a pastrami Reuben, and steaks. Daily dinner specials might include fried oysters and a 1/2 roast chicken. Beers on tap include Bass Ale, Dogfish Head, Stella Artois, and Smithwicks Irish Ale.
"We really enjoyed Molly Maguire's Pub. The outside deck is spacious and airy with heating if needed. The location is central to all activities in Jim Thorpe. My husband had the Shepherds Pie and I had the Reuben sandwich with fresh cut fries, both were very good. I recommend this pub and will go back again."