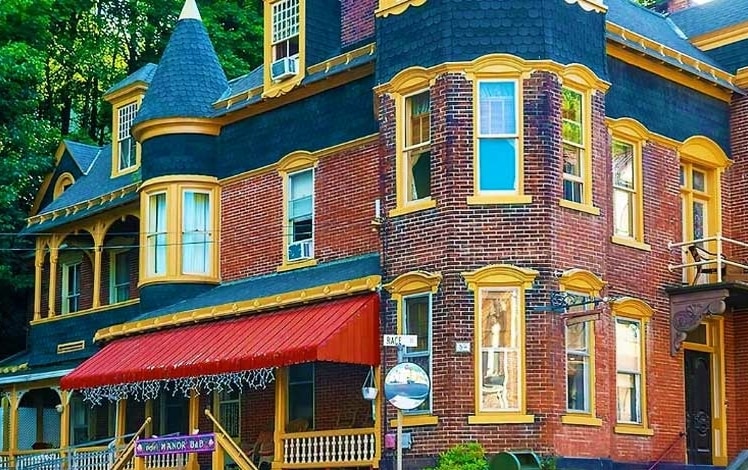 The Dolon House offers historic lodging on Opera Square in an 1888 Queen Anne Victorian mansion that's just cross the street from Mauch Chunk Opera House.
Your innkeepers are historians of the beautiful town of Jim Thorpe. Their very good website is a delightful journey into the myriad things to do in the town, and in the area.
Unbelievable service and truly great breakfasts right across from the Opera House in one of Jim Thorpe's historical Millionaire's Mansions. Breakfast at The Dolon House is a five-star, three-course affair in the manner of "spa cuisine" that utilises fabulous local products as often as possible.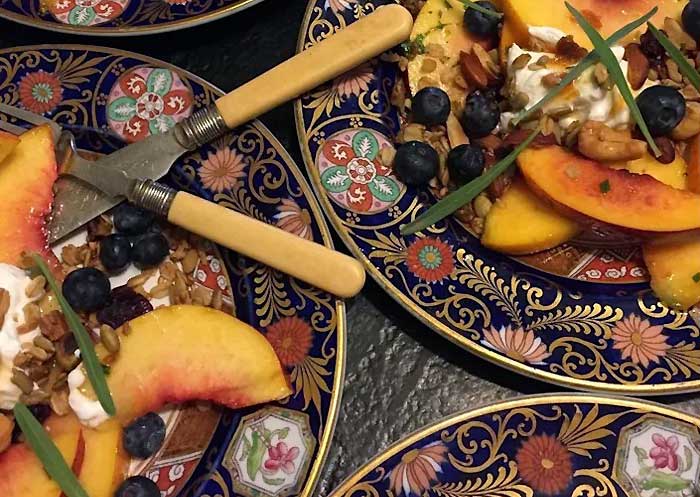 "Phenomenal! Michael and Jeffri go well above and beyond in making guests feel right at home. There was a downpour when we arrived and Michael came out to greet us with umbrellas in hand for my us. He provided a tour when we entered and made sure we had everything we needed. There isn't a single thing I would change or recommend about how they provide an incredible experience for their guests. The breakfast was nothing short of amazing and their knowledge about the town and surrounding area was tremendously helpful, as it was educational. The B&B is a historic home and it's immaculate in detail. If you are coming to Jim Thorpe and want your stay to be memorable, I couldn't recommend this B&B more strongly. We will absolutely stay here again."
The Dolon House also offers secure bicycle storage and private on-site parking. Plenty of antiques and art, but no TV. That said, the WiFi is very good and you can watch anything you like on your device.