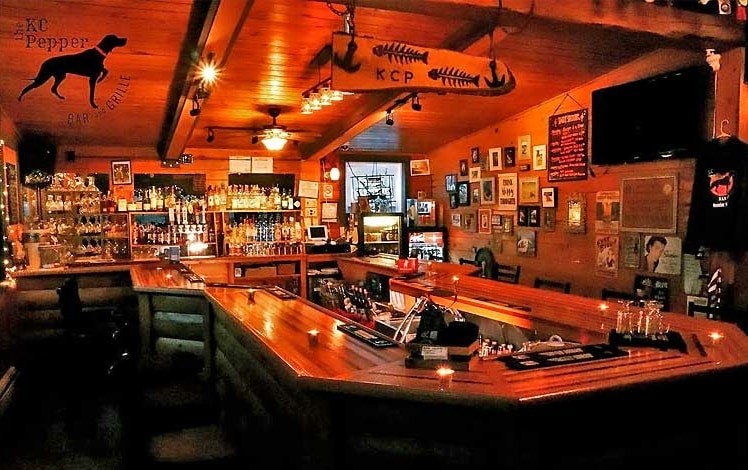 KC Pepper Bar & Grille is a casual, rustic-style restaurant located on the premises of Lake Wanoka Resort – a perfect place for a fun vacation stop. The menu includes quesadilla and onion rings as starters. Wings and burgers are staples, along with a country fried chicken sandwich, a pulled pork sandwich, a fried shrimp basket, fish and chips, and tacos. Dinner entrees include pot roast, pork chops, and sesame crusted tuna. There is a selection of soups and salads, and a selection of gussied up french fries.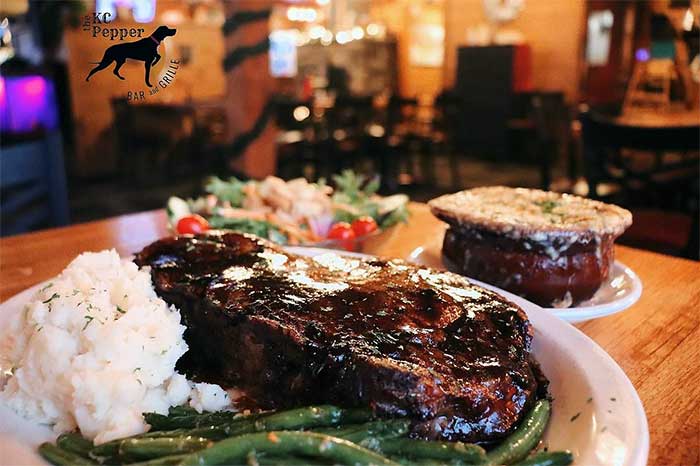 The daily and weekly specials menus might include Red Snapper, Captain Crunch Fried Chicken, Seared Pork Chops with Pumpkin Aioli, along with a drink special or two. The bar menu includes a Cherry Lime Bourbon Smash; wines are available by the glass, a selection of beer on tap and in bottles.
KC Pepper has sports on TV at the bar, live local entertainment inside and outside during the warmer months, and an overall country vibe. A very cute vintage trailer serves as an outdoor bar. Great for families, and pet-friendly in the spring, summer, and fall. Along with the kid's menu, you'll find a playground and a water splash park for the kids located in front of the restaurant.