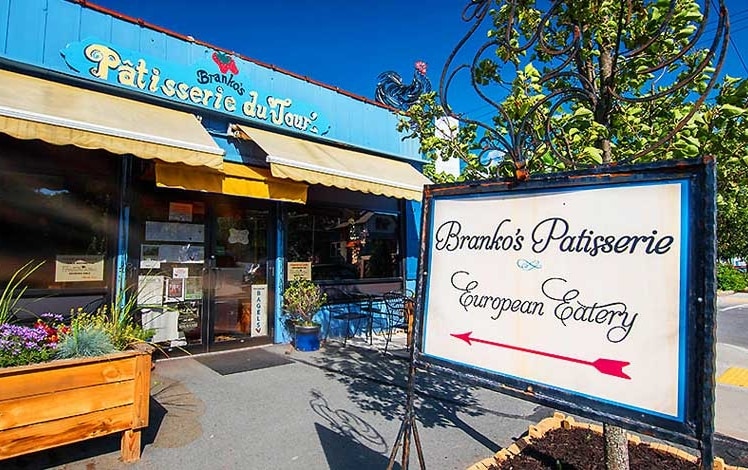 Branko's Patisserie du Jour
Branko's Patisserie du Jour is a charming breakfast and lunch cafe. It's has got your coffee fix covered with Parisian iced coffee, espresso, lattes, and cappuccino. Try one of their superb muffins. If you love Pain au Chocolate as much as we do, this place is your go-to for out-of-this-world croissants and pastries.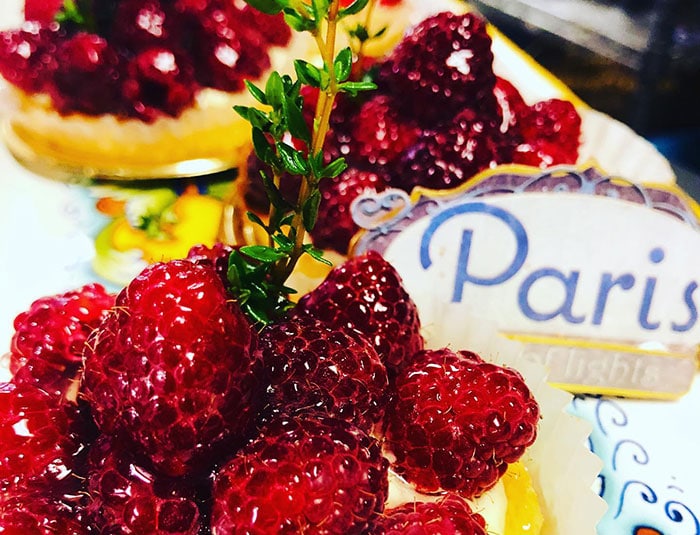 "Warm and friendly little Cafe. Food was excellent and made me feel like I was back at home in Europe."– Laura Perfors
A recent blackboard special of Chesapeake Bay Crabcake Remoulade on Organic Greens is a good example of Branko's very good daily specials.
Breakfast consists of bagels and bagel sandwiches, done right (see: Nova lox, onions, and capers). Eggs Benedict here is the dish perfected, and the Belgian waffles are not to be missed.
Soups are spot-on, with French Onion as a highlight, though soups vary daily. People rave about Branko's Tuscan version of humble tomato soup as the best they've ever had. All of the soups are terrific. Best, they are served with Branko's bread, which is worth the price of admission itself.
Branko's Patisserie du Jour offers plenty of vegetarian and organic options. For example, the "Patisserie Du Jour Specialty Sandwich" of grilled colorful squashes, roasted red peppers, and a portobello mushroom medley, all marinated with fresh herbs and balsamic vinaigrette.