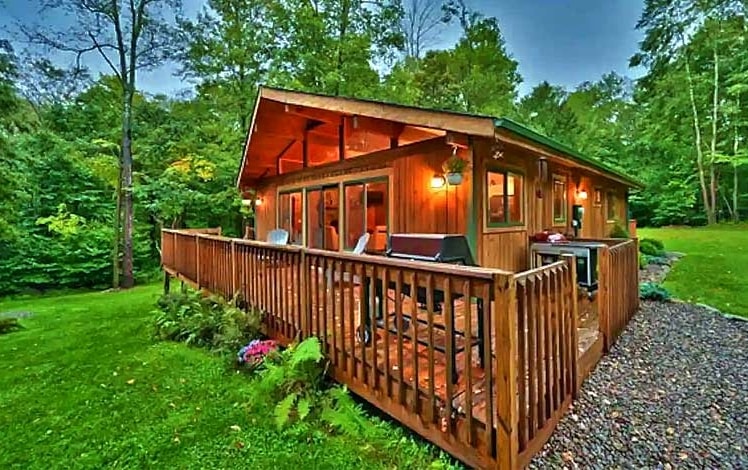 Modern Rustic 30 Acre Cabin
This Modern Rustic 30 Acre Cabin hosts 8 guests in 3 bedrooms with 4 beds and 2 baths. 30 acres of the countryside is highlighted by magnificent waterfalls and bordered by thousands of acres of state lands. You'll find yourself unwinding and recharging while hiking, relaxing by the campfire, or soaking in the soothing hot tub under the midnight sky. Though you will be surrounded by nature, you won't be roughing it! The cabin is modern and offers everything you'll need for a comfortable stay.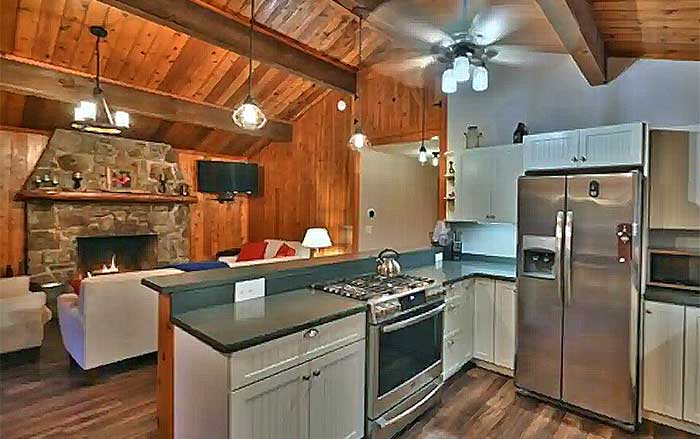 Inside you've got a fully equipped kitchen, outside you'll find both a gas and a charcoal grill. They recommend bringing some groceries with you or stopping on your way since the nearest grocery store is about a 30-minute ride (remember—rustic & secluded!)
The firewood is stacked and ready for your use for the fireplace and the outdoor fire pit.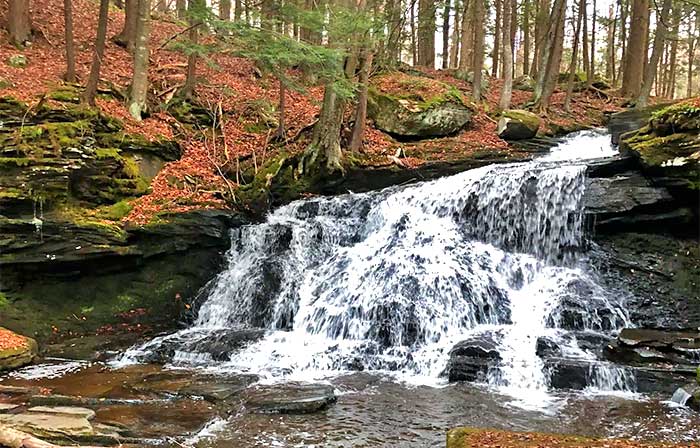 There is little to no cell coverage at the home, but they have Starlink, an amazingly fast and reliable internet. Use your own device to hook up to the Wi-Fi network, log in to your Netflix, Amazon, YouTube, or Vudu account using the Smart TV, or bring your own DVD's to play in the DVD player.