Glass wine. bar. kitchen.
Glass wine. bar. kitchen. at Ledges Hotel features a killer view, small plates for sharing, a craft cocktail list, and All-American beer and wine lists. The dining room and deck overlook Paupack High Falls River Gorge.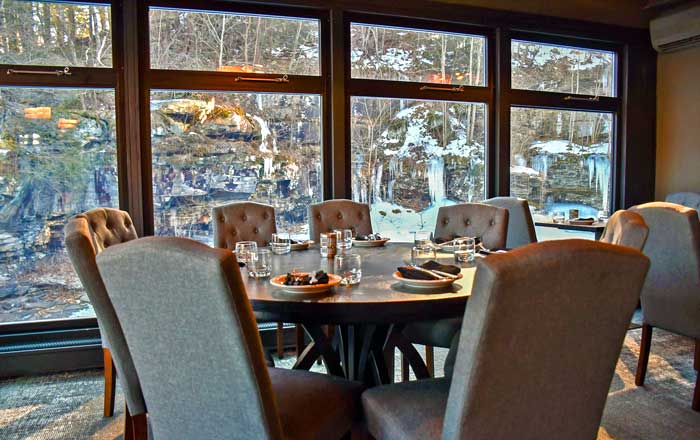 The menu changes frequently. "Snacks & Bites" includes Devils on Horseback and Gouda Chorizo Dip. Order for the table from the charcuterie options. Entrees may include a boneless short rib, miso maple pan-roasted salmon, steak tacos. The restaurant offers daily specials; a recent special was cast-iron pan-roasted salmon with butternut squash and corned beef hash. Reservations are recommended.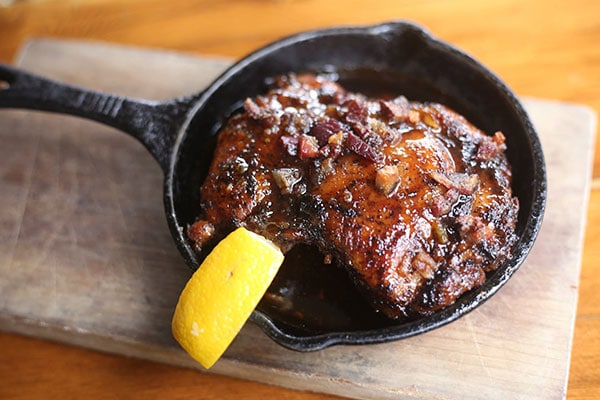 "We are from Long Island, NY and we have never been to a restaurant with views this beautiful! We went for dinner on a Saturday night and sat outside. The views are spectacular, from the waterfall and lush greenery to the adorable family of ducks swimming downstream."– Phylicia C., Long Island NY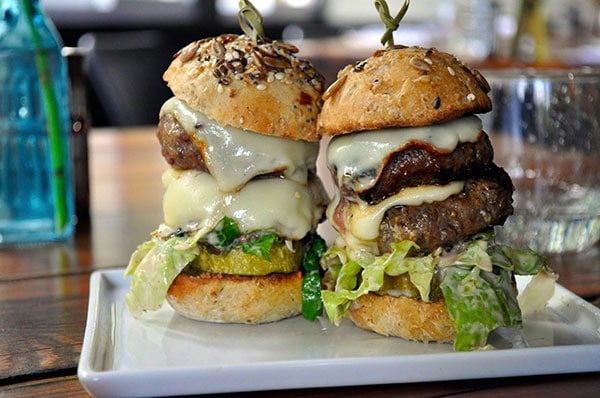 The restaurant is located in the Federal-style 1890s bluestone building that housed the plant of the John S. O'Connor glass factory. The factory was said to be one of its kind in America, run by water power from the falls and lit by its own generated electricity. The history of the O'Connor Glass Factory is one of the main features of the decor of the dining room areas with original glass mold prints on display.