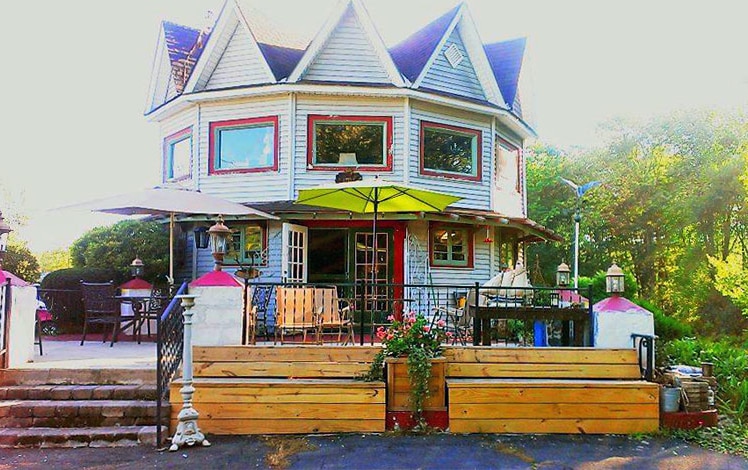 Well, this place is interesting, to say the least. It's an antique shop called Der Jaeger's Unique Arts AND an Eastern European restaurant that serves BBQ and has 3 tables. If you're up for a different sort of an afternoon or evening, this is just the place.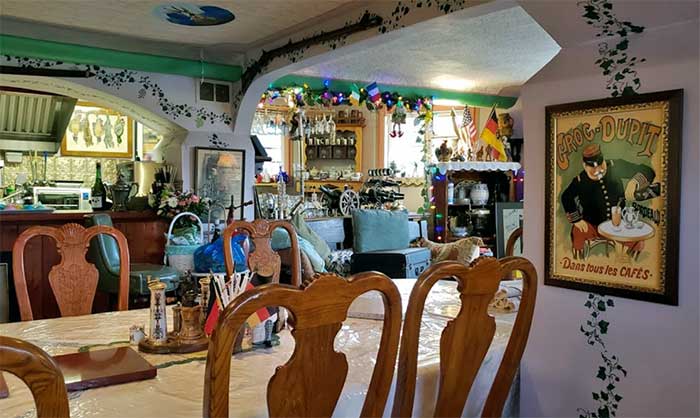 3 tables that are surrounded by the owner's collection of antiques, which are for sale. It's as much a hangout as it is a restaurant, really.
Stop in for slow-smoked ribs or chicken, authentic German wurst and Polish kielbasa, handmade burgers, kabobs, and fresh homemade salads.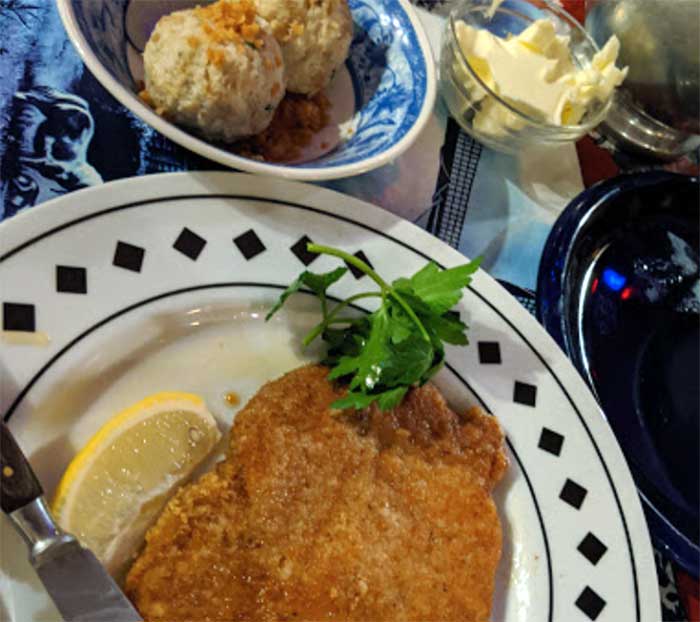 From the owner: "Very easy going and relaxing atmosphere. We have been told time and time again that a customer's experience feels as if they are at home and with family. Stop in to eat, browse, or simply say Hello!"