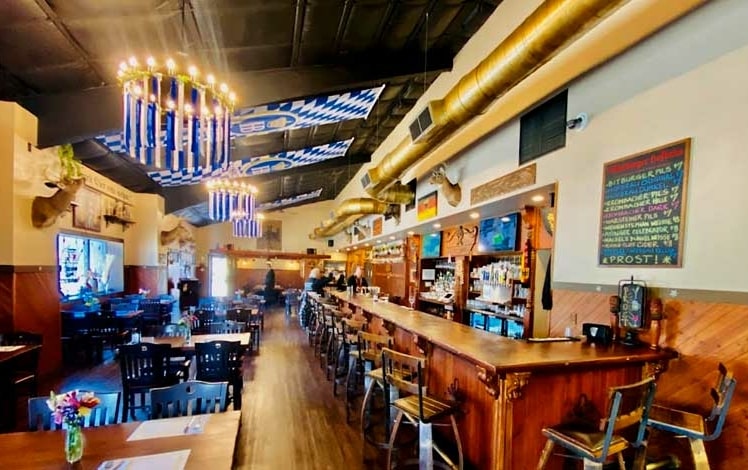 Nurnberger Bierhaus offers authentic German decor, delicious German beers, and great food in the Lake Area.
They have 11 German Biers on tap + a locally made "Apfel Strudel" Cider by Irving Cliff Brewery. In the Biergarten, they have an additional 4 German Biers on tap.
They also carry a wide assortment of German & domestic bottled beer.
Appetizers run from German pretzels through Forest Wives mushrooms. Entrees include weinerschnitzel and a kielbasa plate. Keep an eye out for creamy Jäger Schnitzel gravy.
Enjoy fresh open-air dining in our Biergarten. Open May – October. An 0utdoor grill & Bier menu isavailable. Also – it's dog friendly!
Reservations recommended.
"So, not sure where to begin?! Crazy cool atmosphere- you walk in and from the wait staff attire to the decor and music, you'd be hard pressed to think you're anywhere but in Germany.

Attentive and very pleasant staff. Authentic German food and "Bier" that would make even Grandma Ingrid proud. Live entertainment on some weekends. If you like top notch German food or just want to see what authentic German food is like, Nurnberger Buerhaus is a must go!"