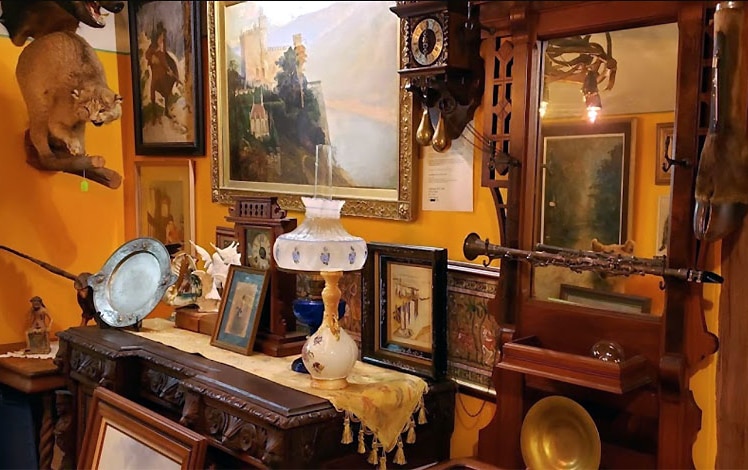 Der Jaeger Unique Arts
Der Jaeger Unique arts is absolutely packed full of antiques, artwork, fine porcelain, collectibles, and militaria. The owners of Der Jaeger specialize in WWII German military items and fine art. Der Jaeger is open Thursday through Tuesday.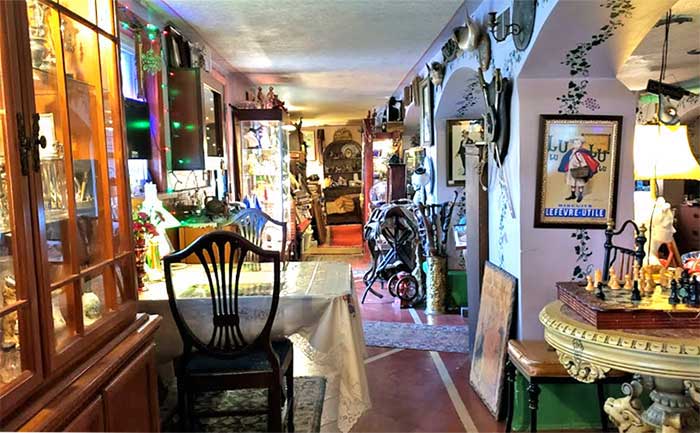 Interestingly, Der Jaeger is also a restaurant. Yep, antiques, BBQ, and schnitzel.