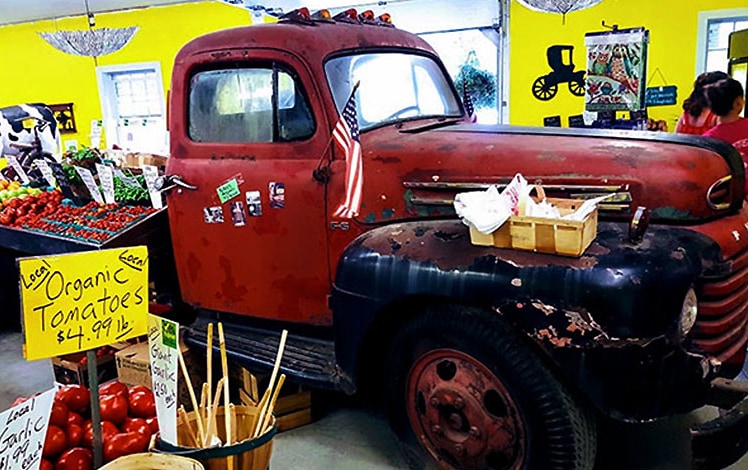 A family-owned farm market specializing in locally grown produce and quality baked goods. This place is fun and has EVERYTHING. In addition to the items available in the market, there are seasonal activities for the kids. Look for a corn maze and a petting zoo.
Pumpkins and apple cider in the fall. Fantastic sweet corn and tomatoes in the summertime. Juicy peaches. Big selection of jarred fruits and vegetables, preserves, pickles, barbecue sauces, and hot sauces, and more. Fresh butter, cider, and cider donuts. Hard cider and wine.
They make pies to rave about, and people do. Try blueberry crumb, four-berry, strawberry, apple, peach, or caramel apple walnut (or all of them).
Make it a destination in September, when Ritter's features a small corn maze, petting zoo, and more activities for the kids. You can watch apple press operations and donut making, too. It's apple cider time.